The average U.S. mortgage loan interest rate declined slightly for the week ending November 1, 2018, according to Freddie Mac's weekly Primary Mortgage Market Survey.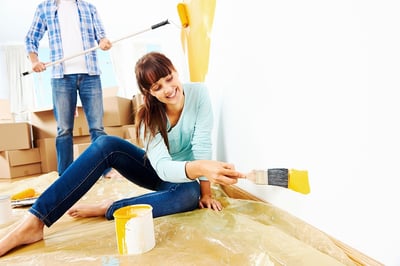 The 30-year, fixed-rate mortgage averaged 4.83 percent, with an average 0.5 point, compared to 4.86 percent the previous week. During the same period last year, the 30-year note averaged 3.94 percent.
"While higher mortgage rates have led to a decline in home sales this year, the weakness [nationally] has been concentrated in expensive segments versus entry-level and first-time [homebuyers] which remain firm throughout most of the rest of the country," Sam Khater, Freddie Mac's chief economist, said. "Despite higher mortgage rates, the monthly mortgage payment remains affordable. For many buyers, the chronic lack of entry-level supply is a larger hurdle than higher mortgage rates because choices are limited and the inventory shortage has caused home prices to rise well above fundamentals."
The average 15-year, fixed-rate mortgage loan stood at 4.23 percent, with an average 0.5 point. The 15-year loan averaged 4.29 percent the previous week and 3.27 percent the same week last year.
The 5-year, adjustable-rate mortgage (ARM) averaged 4.04 percent, with an average 0.3 point, down from the previous week when it averaged 4.14 percent. A year ago during the same week, the 5-year ARM averaged 3.23 percent.
Related Articles
• Do Mortgage Credit Inquiries Hurt Your Credit Score?
• What are Closing Costs When Buying a Home?