Massachusetts lenders have increased the number of foreclosure petitions for nearly two years straight, but a company that tracks the industry believes the increase is the result of a backlog and not new mortgages going into default.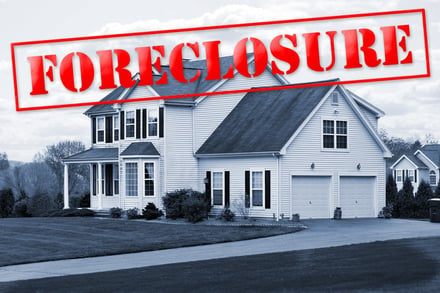 Lenders filed 910 foreclosure petitions in Massachusetts in November, a 41.5 percent increase compared to the 643 petitions filed in November 2014, The Warren Group, publisher of Banker & Tradesman, reported January 5, 2016.
November marked the 21st consecutive month of year-over-year, double-digit increases in petitions filed. Through November 10,543 petitions were recorded, a 50 percent increase from 7,027 filed in the first 11 months of 2014. Foreclosure petitions are the first entry in the public record in the Massachusetts foreclosure process. Lenders file a notice of intention to foreclose with the Land Court. Not every foreclosure petition leads to a completed foreclosure.
"We've been tracking this steady increase in foreclosures for some time," Timothy Warren, Jr., CEO of The Warren Group, said. "It represents many of the larger lenders finally coming to grips with Massachusetts' regulatory changes, and moving delinquent mortgages into the foreclosure process. I don't believe these are new mortgages or that the homeowners have recently fallen into default. For the most part these are problem loans that have been on the books as delinquent for months or years." The Warren Group, a fourth-generation family-owned business, has recorded and tracked real estate transactions since 1872.
There were 397 foreclosure deeds – the final step in the foreclosure process – recorded in November, a 16.1 percent decrease from the 342 recorded in November 2014. Threre were 3,930 foreclosure deeds recorded through November, a 19 percent increase from the 3,302 deeds recorded during the same 11-month period in 2014. Foreclosure deeds represent completed foreclosures. At the time of a completed foreclosure, lenders record a new deed at the Registry of Deeds that indicates there has been a change in the ownership of the foreclosed property.
Foreclosure auctions increased 5.4 in November to 586 compared to 556 foreclosure auctions in November 2014. Through November there were 6,281 auctions scheduled, a 25.6 percent increase from the 5,000 through the first 11 months of 2014. An auction is scheduled through legal advertising in local newspapers, with the lender giving the time, date and address for the auction to take place.