Not since Y2K have so many predicted such great disruption and chaos in our lives.
Listen to some people talk about the new Truth-in-lending RESPA Integrated Disclosure (TRID) rules, and one might think the end was near for the real estate industry.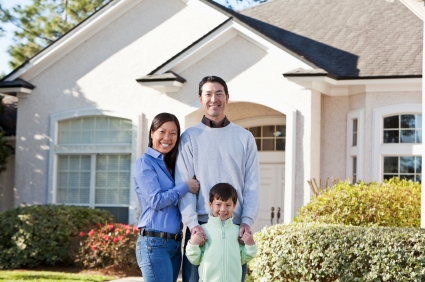 Whether the new rules, which took effect October 3, 2015 and primarily impact the way mortgage lenders do business, were really necessary is another argument altogether, but real estate transactions seem to be proceeding just fine. Real estate agents, loan officers and real estate lawyers that were professional and got the job done before the new rules took effect are still getting the job done on behalf of their clients now.
There also were some misunderstandings that contributed to apprehension surrounding the new disclosures mandated by the Consumer Financial Protection Bureau (CFPB). Some clarification shortly before the rules were implemented tempered the fear surrounding the changes. Many thought that any change to the closing disclosures would trigger a delay in closing, but only three changes require a new disclosure period and potential delay in closing.
If the annual percentage rate (APR) increases by more than 0.125 (1/8th) of a percent for "regular" loans, which includes most fixed-rate mortgages, or 0.25 percent for "irregular" loans, which includes most adjustable-rate mortgages, a new three-day disclosure period is initiated. A decrease in APR does not result in a new three-day disclosure.

A three-day disclosure is triggered, if a prepayment penalty is added to the loan, making it expensive to refinance or to sell a home.

If the loan product changes, such as from a fixed-rate loan to an adjustable-rate mortgage or a loan with interest-only payments, the lender will need to initiate a new three-day disclosure period.
According to the CFPB, the following types of changes to the closing documents do not require a delay in closing.
Unexpected discoveries during the final walk through, such as a hole in a wall or a failure to leave the property in broom swept condition do not require a delay in closing.

Changes to payments made at closing, such as the amount of real estate taxes or utilities prorations, do not cause a delay in closing.

Typos found at the closing do not require a new disclosure and a delay in closing.
One arguably positive result of the new rules is that lenders must now provide consumers with a loan estimate within three days of receiving a mortgage application. The new loan estimate is a three-page form that tells you details about the loan you have requested. The loan estimate rule should make it easier for consumers to shop around for a home loan.
The bottom line is that homebuyers should carefully choose the real estate professionals that they work with to help with the home-buying process. Competent, hard-working professionals will look out for their clients' best interests and effectively advocate on behalf of their homebuyers under any circumstances.