Prospective homebuyers in Massachusetts have a lot to consider when deciding on a home, and one of those considerations is whether there are any real estate easements affecting the land.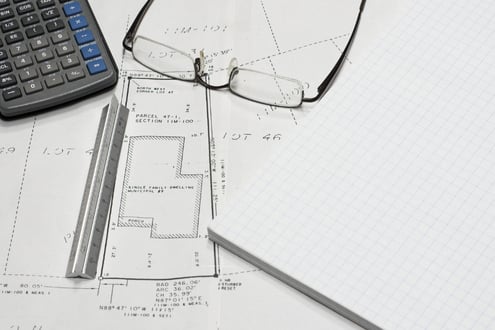 It is not uncommon for real estate to have an easement, particularly a utility easement; however, a homebuyer needs to know and understand its effects on their homeownership rights. The property easement may not affect their homeownership, but a homebuyer will want to know before purchasing the home.
A home buyer will want to evaluate how a property easement might affect resale. While the homebuyer might not mind a particular easement, future prospective buyers might view the same easement as unfavorable to the property's value.
What is a Real Estate Easement?
A real estate easement is a nonpossessory right to enter or use another person's property. It's not an ownership interest in real estate; instead, it is a legally enforceable right for a person (the public or a company) to use another person's land for a specific purpose. It is often a right of way, but as discussed below, an easement can occur in different ways and for various purposes.
Unless there is specific language to the contrary, an easement "runs with the land," meaning the legal rights and liabilities will continue to apply when real estate transfers to new owners.
In Massachusetts, easements are regulated, in part, by Massachusetts General Law, Chapter 187.
How is a Real Estate Easement Created?
Often, a written instrument recorded in the county registry of deeds creates an easement. The easement paperwork gets filed at the Massachusetts Land Court if the property is registered land. These written easements are known as express easements (expressly stated). Such an easement could be a specific reference in a deed or a separate easement agreement detailing the use and restrictions of each property affected.
What are the Common Types of Property Easements?
In Massachusetts, real estate ownership usually includes the land surface down to the earth's core and up to the sky. Simple enough on paper, but pragmatically, there are some logical and common restrictions.
First, several sets of federal and state laws provide for public air transportation in navigable airspaces, which are well beyond the scope of this article. Otherwise, a homeowner could bring a suit for trespass anytime an airplane flew over their land. Second, there are restrictions on mineral rights and other limitations to subsurface use underneath a homeowner's land.
The following list includes the most common easements:
Utility easement: Utility easements are common and allow physical access to public or private providers to maintain utilities such as electricity, natural gas, telecommunications, water and sewer, and sometimes controversial high-pressure natural gas pipelines (whether serving the property or not).
Driveway easement: Driveway easements allow one owner to use another homeowner's land to access or use their driveway. The driveway easement might be necessary because there is a shared driveway or due to the positioning of the driveway.
Condominium easement: In Massachusetts, a master deed creates a condominium trust. A master deed defines the condominium association, details the common area and unit boundaries, and lays out a unit owner's various rights and restrictions. By definition, a condominium association is land ownership shared by the trust. There are typically easements for the condominium association to maintain the building and land owned by the association.
Public access easement: Public access easements include a public's right to travel through private land to access public areas such as a beach or lake, walking or bike trails, and school walking paths.
Drainage easement: Often used in newer subdivisions, drainage easements allow the development to strategically plan for water drainage to flow into water basins or detention ponds through one or more homes. Even in older homes, the city/town may have a drainage easement for rainwater management.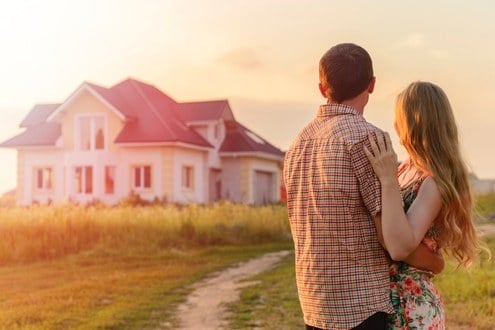 Easement by implication: An easement by implication is sometimes determined by a court when circumstances show that the parties intended an easement but did not specifically express it in a deed or transfer. An example would be a subdivided property, and the parcels share a common well. But in the subdivision process, the parties neglected to include an easement for well water access. If the property owner with the well on their land tried to restrict access to the other property owner from accessing that common well, a court would likely determine an easement by implication existed.
Easement by necessity: An easement by necessity typically involves situations where an easement is necessary to facilitate a property's typical and expected use. Examples include a landlocked property with a home that doesn't have access to the main road or when a property's sewer or water lines must connect through another parcel to have essential plumbing access.
Prescriptive easement: A prescriptive easement is similar to adverse possession, except an adjacent owner would win access or use rights in a lawsuit instead of gaining ownership rights. In a cause of action for a prescriptive easement, a party must show that they have been using another property owner's land (or a portion of it), for a specific beneficial purpose, in a way that is adverse to the current owner, without that owner's express permission. The use must be continuous and systematic for at least 20+ years. Note: A property owner cannot successfully file a lawsuit for a prescriptive easement (or adverse possession) against owners of registered land in Massachusetts or against a municipal or state government.
How does an Easement Burden a Landowner?
The landowner "burdened" by a real estate easement is often referred to as the servient tenement (or estate). The dominant tenement (or estate), or the holder of an easement, is the party considered benefitting from the easement.
With a property easement, the servient tenement has a duty of care to make their land available for the dominant tenement's particular use or purpose. The servient tenement must not use their land in any way that will make it more difficult or costly for the dominant tenement to benefit from the easement.
For example, if owner A has a driveway easement attached to owner B's land, owner B is responsible for maintaining the driveway for owner A's benefit. Such maintenance might include periodically paving the driveway and snow removal. Owner B cannot use their driveway in a way that makes it more difficult for owner A to access the driveway.
Another example would be Alex and Sam buying a single-family home with 0.15 acres and a 20-foot wide telephone easement running right through the middle of their backyard. It's unlikely the utility company would need to access that area often (if at all) during Sam's and Alex's homeownership. With that said, the easement would restrict them from building any permanent structures in that area, such as a swimming pool, auxiliary building, or storage shed that would deny or limit access to the telephone easement.
Another way to sometimes describe easements is as either affirmative or negative. An affirmative easement permits a specific use and is most common. A negative easement protects the dominant tenement's rights by restricting the servient tenement's ability to use its property in a way that would otherwise be permissible.
An example of a negative easement is a restriction of the servient tenement's land to build a structure that obstructed the dominant tenement's right to a view, such as the ocean, skyline, or sunlight (for gardening or otherwise). Another example would be to divert a natural body of water away from the dominant tenement's property.
The information on this Web site is not legal advice but for informational purposes only. Please read the full disclaimer and consult a duly licensed lawyer.