Homebuyers that have less than a 20 percent down payment when purchasing a home might have to pay monthly private mortgage insurance, or PMI. It also is referred to as just mortgage insurance, or MI.
In some cases, the cost of mortgage insurance is hundreds of dollars per month; however, homebuyers do have options to avoid paying mortgage insurance, including MassHousing's "No MI" mortgage program, as well as lender paid mortgage insurance loan programs.
The following 1:48 audio (set to video) is from an interview of Buyers Brokers Only co-founder Rich Rosa on July 31, 2015 on Boston Herald Radio. Rich discusses a couple of options that Massachusetts homebuyers have to avoid paying monthly mortgage insurance that might also save homebuyers a lot of money.
The following is the transcript from the above audio.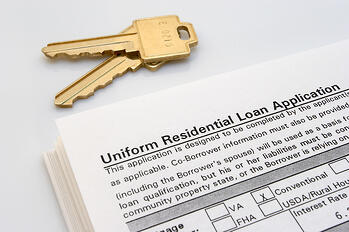 Rick Shaffer: How about the idea, which was big for a while, I'm not sure if it still is, of people getting a piggy back mortgage. They get a first mortgage of 80 percent, and then they get a second mortgage of 10 or 15 percent, so they avoid PMI, and then they put 5 percent down. Do you find those work from a financial standpoint, or are you better off to bite the bullet, if you're not going to put less than 20 percent down and pay the PMI?
Rich Rosa: It's interesting you bring that up, because when the mortgage market crashed in 2007, 2008, those loans completely disappeared, and they started popping up again maybe two, two and a half years ago, and I saw a few clients get that. For some people it's not a bad option, but I haven't had a client do a loan like that in at least 2 or 3 years. I think there's more options now to get rid of the PMI. The lender paid PMI is a really good option where your lender pays the PMI up front, and you have a slightly higher interest rate.
Another option is if someone has a lot of cash but maybe their income's not really high, they could pay the PMI up front. You actually pay it at closing, and you say thousands of dollars by doing it this way, because paying it every month over a number of years ends up being several thousand dollars more, and so some people are doing that as well, if they have the cash to do it, because not only does it take away the monthly PMI, but in most cases will save thousands of dollars by doing it that way.