The start of 2019 continued the recent good news on the mortgage interest rate front for Massachusetts homebuyers.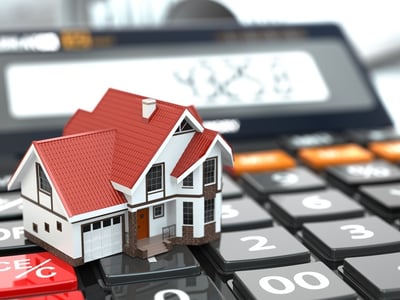 Average U.S. mortgage interest rates declined again for the week ending January 3, 2019, according to Freddie's Mac's weekly Primary Mortgage Market Survey.
The 30-year, fixed-rate mortgage loan averaged 4.51 percent, with an average 0.5 point, compared to 4.55 percent the previous week and 3.95 percent during the same week in 2018.
The difference between a 4.5 percent and 5 percent interest rate is about $125 in principal and interest per month on a $400,000 loan.
"Mortgage rates declined to start the new year with the 30-year fixed-rate mortgage dipping [4 basis points]," Sam Khater, Freddie Mac's chief economist, said. "Low mortgage rates combined with decelerating home price growth should get prospective homebuyers excited to buy. However, it will be interesting to see how the recent turmoil in the stock market will affect homebuying activity in the coming months."
The 15-year, fixed-rate mortgage averaged 3.99 percent, with an average 0.4 point, down 2 basis points from 4.01 percent the previous week. A year ago, the 15-year note averaged 3.38 percent.
The five-year, adjustable-rate mortgage (ARM) loan averaged 3.98 percent, with an average 0.2 point, down from the previous week's 4 percent. Last year, the five-year ARM averaged 3.45 percent.