The number of new single-family homes and condominiums listed on the market in Massachusetts increased in October, a real estate market move many potential home buyers are hoping will become a long-term trend.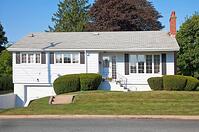 New single-family home listings increased to 6,097 from 5,978 in October 2013, an increase of 2 percent, according to data released November 25, 2014 by the Massachusetts Association of Realtors (MAR). New listings are up 3 percent through the first 10 months of 2014.
New condo units for sale increased to 2,220 in October, a 2.1 percent increase from October 2013; however, new condominium listings declined 2.6 percent from January through October.
Inventory statewide was still down in October 2014 compared to October 2013. The number of single-family homes on the market decreased 9.2 percent in October, and condos for sale dropped 22.2 percent.
MAR also reported that single-family home sales increased 0.4 percent in October and the median price rose 1.6 percent. Condo sales increased 4 percent, and the median price of a Bay State condominium was 1.4 percent higher.