Average U.S. mortgage interest rates have fallen over the past two weeks, but demand for purchase mortgage applications is down from a year ago, and affordability is an issue for homebuyers, three mortgage industry organizations reported recently.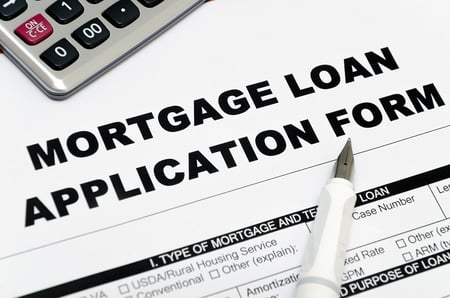 For the week ending July 7, 2022, Freddie Mac released its weekly Primary Mortgage Market Survey, which showed the average 30-year, fixed-rate mortgage, with an average of 0.8 points, declined 40 basis points from the previous week to 5.30 percent. A year ago, the 30-year note averaged 2.90 percent.
"Over the last two weeks, the 30-year, fixed-rate mortgage dropped by half a percent, as concerns about a potential recession continue to rise," Sam Khater, Freddie Mac's Chief Economist, said. Kater added that "... the drop provides minor relief to buyers ..." The Freddie Mac survey focuses on conventional, conforming, fully amortizing home purchase loans for borrowers who put 20 percent down and have excellent credit.
The Mortgage Bankers Association's Weekly Mortgage Applications Survey for the week ending July 1, 2022, indicated the "Purchase Index" increased 7 percent compared with the prior week but was 17 percent lower than the same week last year. The survey covers more than 75 percent of all U.S. residential mortgage applications.
Despite lower interest rates in recent weeks, affordability is an issue for many prospective homebuyers. Housing is now the least affordable it has been since the mid-1980s when sharp Federal Reserve interest rate hikes led to double-digit mortgage interest rates, according to Black Knight's May 2002 Mortgage Monitor Report. Those interest rates resulted in greater than 50 percent payment-to-income ratios for borrowers.
The Massachusetts Association of Realtors' Housing Affordability Index plunged 30 percent for single-family homes in May on a year-over-year basis. Condominiums were 25 percent less affordable than in May 2021.
The index measures housing affordability. For example, an index of 120 means the area median household income is 120 percent of what is necessary to qualify for the current median-priced home with prevailing interest rates. A higher number represents greater affordability.
In May 2022, the single-family index stood at 55, down from 83 in November 2021. For condos, the index was at 64, down from 98 in October 2021. In May 2020, the single-family index was at 96, and the condominium index stood at 104. Without higher wages, lower interest rates, or median home prices decreasing – or some combination of all three – homebuyers in Massachusetts will continue to struggle to afford a home.