Mortgage loan interest rates in the United States increased 23 basis points for the week ending January 13, 2022, approaching a two-year high, according to Freddie Mac's weekly Primary Mortgage Market Survey.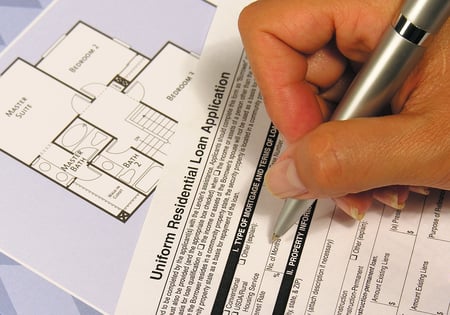 The 30-year, fixed-rate mortgage loan averaged 3.45 percent, with an average of 0.7 points, up from the prior week's 3.22 percent. During the same week last year, the 30-year note averaged 2.79 percent.
"Mortgage rates rose across all mortgage loan types, with the 30-year fixed-rate mortgage increasing by almost a quarter of a percent from last week," Sam Khater, Freddie Mac's chief economist, said. "This was driven by the prospect of a faster than expected tightening of monetary policy in response to continued inflation exacerbated by uncertainty in labor and supply chains." Khater added, "The rise in mortgage rates so far this year has not yet affected purchase demand, but given the fast pace of home price growth, it will likely dampen demand in the near future."
Khater's prediction that rising interest rates "will likely dampen demand in the near future" remains to be seen. It's just as likely that prospective homebuyers flood the spring market to purchase a home before interest rates rise more.
For the week ending March 19, 2020, mortgage interest rates averaged 3.65 percent but declined quickly as the COVID-19 pandemic spread. Interest rates averaged below 3 percent for most of the last summer.
The 15-year, fixed-rate mortgage loan interest rate averaged 2.62 percent, with an average of 0.7 points. The previous week the 15-year note averaged 2.43 percent and 2.23 percent the same week in 2021.
The five-year, adjustable-rate mortgage averaged 2.57 percent, with an average of 0.3 points, compared to 2.41 percent the week before and 3.12 percent a year ago.
The Mortgage Bankers Association (MBA) reported on January 12, 2022, that the seasonally adjusted "Purchase Index" increased 2 percent from one week earlier for the week ending January 7, 2022. The unadjusted Purchase Index increased 51 percent compared with the previous week but was 17 percent lower than the same week in 2021.
Related: 5 Credit Score Myths Homebuyers Should Know
"The housing market started 2022 on a strong note," Joel Kan, MBA's associate vice president of economic and industry forecasting, said. "Both conventional and government purchase applications showed increases, with FHA purchase applications increasing almost 9 percent, and VA applications increasing more than 5 percent. MBA expects solid growth in purchase activity this year, as demographic drivers and the strong economy support housing demand; however, the strength in growth will be dependent on housing inventory growing more rapidly to meet demand."
In November, the number of single-family homes for sale on a year-over-year basis in Massachusetts declined 46 percent, down 32 percent in New Hampshire, and real estate inventory dropped 21 percent in Rhode Island.