Average U.S. mortgage interest rates fell another 9 basis points for the week ending January 30, 2020, to the second-lowest rate in three years, according to Freddie Mac's weekly Primary Mortgage Market Survey.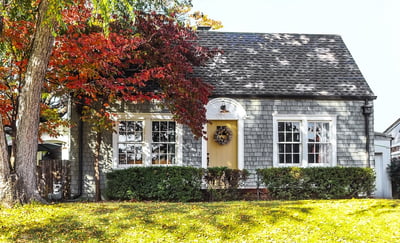 The 30-year, fixed-rate mortgage loan averaged 3.51 percent, with an average 0.7 point, compared to 3.60 percent the prior week. The 30-year note averaged 4.46 percent during the same week last year, and it has remained below 4 percent for nearly eight months.
What difference does a year make? If a homebuyer purchased a $400,000 home with a 5 percent down payment at this time last year, they would have paid about $200 per month more for the principal and interest portion of their mortgage.
"This week's mortgage rates were the second-lowest in three years, supporting homebuyer demand and leading to higher refinancing activity," said Sam Khater, Freddie Mac's chief economist. "Borrowers who take advantage of these low rates [to refinance] can improve their cash flow by lowering their monthly mortgage payments, giving them more money to spend or save."
Despite attractive mortgage interest rates, a lack of affordability and scarce inventory remain obstacles for first-time homebuyers in Massachusetts. Through December 2019, the number of single-family homes has declined 94 times in the last 95 months on a year-over-year basis. Available single-family homes plummeted 33.8 percent compared to December 2018. The number of months of supply dropped 37 percent to 1.7 months from 2.7 months in December 2018.
The 15-year, fixed-rate mortgage loan, which is popular with homeowners who want to refinance, averaged 3 percent, with an average 0.7 point. The 15-year loan averaged 3.04 percent the previous week and 3.89 percent the year before.
The five-year, adjustable-rate mortgage (ARM) averaged 3.24 percent, with an average 0.3 point, down from the prior week when it averaged 3.28 percent. A year ago, the five-year ARM averaged 3.96 percent.