Average U.S. mortgage interest rates declined 8 basis points from the week before and were more than 1.25 percent less than last year for the week ending October 10, 2019, according to Freddie Mac's weekly Primary Mortgage Market Survey.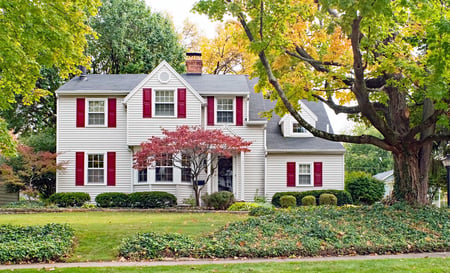 The 30-year, fixed-rate mortgage loan averaged 3.57 percent, with an average 0.6 point, from 3.65 percent the previous week. A year ago, the 30-year note averaged 4.90 percent. The 30-year mortgage loan interest rate has remained below 4 percent for 20 consecutive weeks.
"Despite the economic slowdown due to weakening manufacturing and corporate investment, the consumer side of the economy remains on solid ground," Sam Khater, Freddie Mac's Chief Economist, said. "The fifty-year low in the unemployment rate combined with low mortgage rates has led to increased homebuyer demand this year [nationwide]. Much of this strength is coming from entry-level buyers. The first-time homebuyer share of the loans Freddie Mac purchased in 2019 is forty-six percent, a two-decade high."
The 15-year, fixed-rate mortgage loan averaged 3.05 percent, with an average 0.5 point, a decrease from the week before when it averaged 3.14 percent. The 15-year note average 4.29 percent during the week last year.
The five-year, adjustable-rate mortgage (ARM) averaged 3.35 percent, with an average 0.3 point. The five-year ARM averaged 3.38 percent the prior week and 4.07 percent the previous year.
Despite attractive interest rates, Massachusetts homebuyers, especially first-time homebuyers, are faced with increasing home prices and declining real estate inventory.
There were more than 3,000 fewer single-family homes available in August 2019 compared to August 2018, the Massachusetts Association of Realtors (MAR) reported September 25, 2019. Single-family inventory nosedived nearly 20 percent, with the number of houses for sale falling from 16,628 to 13,341 homes of the market in August 2019.
The inventory of single-family houses has decreased 90 times in the last 91 months on a year-over-year basis. August 2019 had the fewest homes on the market in any August since the MAR began reporting such data in 2004.
The number of months of supply of inventory dropped 20 percent in August 2019 to 2.8 months compared to 3.5 months in August 2018. Generally, about six months of housing inventory is considered a balanced market between home buyers and home sellers.
The median price of a single-family home rose 2.9 percent to $430,000 statewide in August 2019 compared to $418,000 in August 2018. Median condo prices increased 3.1 percent in August to $400,000 from $388,000 in August 2018.