Average U.S. mortgage interest rates increased for the third consecutive week for the week ending April 18, 2019, according to Freddie Mac's weekly Primary Mortgage Market Survey.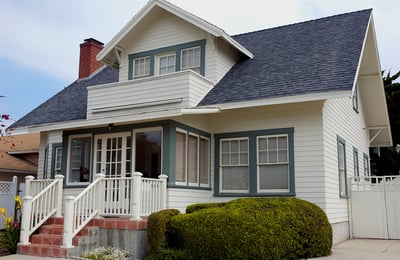 The 30-year, fixed-rate mortgage loan averaged 4.17 percent, with an average 0.5 point, compared to 4.12 percent the previous week and 4.47 percent during the same week in 2018. Average interest rates remained below year-ago levels for the 10th straight week.
"After dropping dramatically in late March, mortgage rates have modestly increased since then," Sam Khater, Freddie Mac's chief economist, said. Average rates were above 5 percent in November 2018. Lower rates are welcome news to homebuyers entering the real estate market this spring.
The Massachusetts Association of Realtors reported April 10, 2019, that the number of single-family homes put under agreement in March increased more than 15 percent and the number of condominiums under contract rose more 9 percent compared to March 2018. Not every property put under agreement will ultimately close; however, pending sales data are a strong indication of expected real estate sales over the next 30 to 60 days.
Mortgage application activity reached the highest level since April 2010 the Mortgage Bankers Association reported April 17, 2019. The seasonally adjusted "Purchase Index" increased 1 percent from the week before. The unadjusted Purchase Index increased 2 percent compared with the previous week and jumped 7 percent from the same week one year ago.
The average rate for the 15-year, fixed-rate mortgage averaged 3.62 percent, with an average 0.5 point. The 15-year note averaged 3.60 percent the previous week, and 3.94 percent last year.
The five-year, adjustable-rate mortgage (ARM) averaged 3.78 percent, with an average 0.3 point, a 2-basis-point decline from the previous week. The five-year ARM averaged 3.67 percent one year ago.