After falling earlier in the year, average U.S. mortgage interest rates rose for the fourth straight week, according to Freddie Mac's weekly Primary Mortgage Market Survey for the week ending April 25, 2019.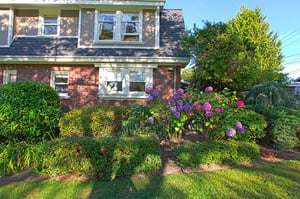 The 30-year, fixed-rate mortgage loan averaged 4.20 percent, with an average 0.5 point, increasing 3 basis points from 4.17 percent the previous week. A year ago during the same week, the 30-year note average 4.58 percent. Average 30-year interest rates have remained below year-ago levels for 11 consecutive weeks.
"Despite the recent rise in mortgage rates, both existing and new home sales continue to show strength – indicating the lagged effect of lower rates on housing demand," Sam Khater, Freddie Mac's chief economist, said. "This, along with improved affordability, should push housing activity higher in the coming months."
Massachusetts single-family home sales increased 1.6 percent in March compared to March 2018 while the median price rose 6 percent, the Massachusetts Association of Realtors reported April 24, 2019. Median home prices have risen or been flat 35 out of the past 36 months.
The 15-year, fixed-rate mortgage loan averaged 3.64 percent, with an average 0.5 point, an increase of 2 basis points from the previous week. The 15-year loan, a popular choice with consumers who are refinancing, averaged 4.02 percent last year at this time.
The five-year, adjustable-rate mortgage averaged 3.77 percent, with an average 0.4 point, down from 3.78 percent the previous week but higher than the 3.74 percent average the previous year.
Mortgage applications for purchases were higher than last year for the week ending April 19, 2019, the Mortgage Bankers Association reported April 24, 2019. The seasonally adjusted "Purchase Index" decreased 4 percent from one week earlier. The unadjusted Purchase Index fell 3 percent compared with the previous week and was 3 percent higher than the same week one year ago.