Mortgage interest rates declined slightly to near all-time lows for the week ending April 16, 2020, according to Freddie Mac's weekly Primary Mortgage Market Survey.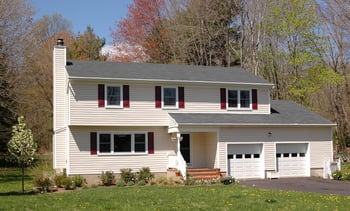 After averaging 3.33 percent nationally for the past two weeks, the 30-year, fixed-rate mortgage loan slipped to an average 3.31 percent, with an average 0.7 point. The 30-year note averaged 4.17 percent during the same week in 2019.
"Mortgage rates continue to hover near all-time lows for the third straight week. As a result, refinance activity remains high, but home purchase demand is weak due to economic tightening," Sam Khater, Freddie Mac's Chief Economist, said. "While new monthly economic data are driving markets lower this week, they are a lagging indicator and should be priced in already. Real-time daily economic activity metrics suggest that the economy will likely not decline much further. [T]he key question [moving forward] is no longer the depth of the economic contraction, but the duration."
While applications to refinance grew, mortgage applications to purchase a home fell for the fifth straight week, declining 2 percent from one week early and falling 35 percent from the same week a year ago, according to a report released by the Mortgage Bankers Association on April 15, 2020.
The 15-year, fixed-rate mortgage averaged 2.80 percent, with an average 0.7 point, up from 2.77 percent the week before. A year ago, the 15-year mortgage loan averaged 3.62 percent.
The five-year, adjustable-rate mortgage averaged 3.34 percent, with an average 0.3 point, compared to 3.40 percent the prior week and 3.78 percent a year earlier.
The coronavirus pandemic has caused turmoil in the mortgage industry, resulting in some lenders tightening lending requirements. First-time homebuyers should educate themselves about mortgage programs and take the time to speak with an experienced loan officer. Prospective homebuyers need to consider so much more than just interest rates.