The number of single-family homes for sale in Medford, Massachusetts declined in June on a year-over-year basis, leaving homebuyers with limited inventory to choose from, according to data compiled by the Massachusetts Association of Realtors.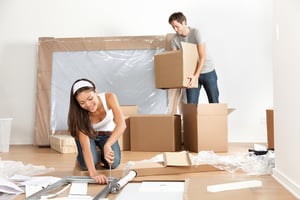 The number of single-family houses on the market dropped 41.4 percent to 17 in June compared to 29 homes available in June 2018. In June 2013, prospective homebuyers had 38 properties to choose from in Medford.
The decline in single-family homes led to less than one month supply of inventory (0.7 months) in June, a 41.7 percent decrease from the 1.2 months of supply in June 2018. About six months of inventory is considered a balanced market between home buyers and sellers.
Medford home sales increased by 5.9 percent in June to 36 houses sold compared to 34 sales in June 2018. Home sales were up 19.3 percent during the first six months of the year to 130 from 109 homes sold during the same period in 2018.
Through June of 2019, home prices in Medford were relatively flat. In June, the median price of a single-family home declined 2.2 percent from $658,000 in June 2018 to $643,500 this past June. From January through June, median home prices rose slightly to $614,000, a 1.5 percent increase from $605,000.
Unlike single-family homes, condominium inventory rose by two units from 34 to 36 condos available. The number of months supply of inventory declined slightly from 2.1 months in June 2018 to 1.9 months this past June.
Condominium sales dipped by two, from 25 in June 2018 from 23 sales this past June. Through June, condo sales jumped 17.5 percent. There were 80 sales from January 2018 through June 2018, and there were 94 sales during the first six months of this year.
Median condo prices rose 10.7 percent in June to $599,000 from $541,000 in June 2018. Through June, median prices increased 2.8 percent to $544,250.