The following audio is about the latest Massachusetts real estate market data through August 2015 released by the Massachusetts Association of Realtors on September 29, 2015. Rich Rosa, co-founder and co-owner of Buyers Brokers Only, LLC, discussed the Greater Boston Area real estate market on Boston Herald Radio the same day the data was released.
The transcription of the above audio about the real estate market follows:
Rick Shaffer: Welcome back, this is BizSmart. I'm Rick Shaffer. This is John Sapochetti across the table from me and Christian Burgoyne behind the glass. And we're joined now by Rich Rosa, who is co-founder of Buyers Brokers Only. He's been on our show many times. In the interest of full disclosure I should mention that Buyer Brokers Only, is an advertiser here on Boston Herald Radio, and that we're very happy to have them as such. Rich pardon me, we just had Seamus Waldron in who is a spokesperson if you will for "Marmite." Have you ever heard of mar might?
Rich Rosa: No, not 'til I just heard them on your show.
Rick Shaffer: Okay. [chuckle]
Rich Rosa: How are you today?
Rick Shaffer: I'm actually ... I have a cold and John doesn't want to be near me for that reason. But other than that I'm fine. We're going to talk about some of the statistics that just came out, recently. Which I think will give people a better idea of the what's happening in the real estate market. But before we do, just give people who haven't heard you on the show, on BizSmart before an overview of what Buyers Brokers Only is, and how it came into existence and how it serves people looking to buy a house.
Rich Rosa: Well, my business partner, Dave Kres, we founded Buyers Brokers Only, in November 2005. What Buyers Brokers Only is is an exclusive buyer agent real estate firm. What that means is that we only represent home buyers never sellers. We don't list any property for sale, so we don't have any of the conflicts of interest that may arise, if you're working with an agent who is either listing the property you want to buy or some one in their firm is listing the property you want to buy. The other thing that makes us a little bit unique besides the fact that we only represent buyers is that all the brokers at Buyers Brokers Only are attorneys.
Rick Shaffer: And you decided to do that ... Well, two things: first off you decide to do that why? But before you answer that question, explain the fact that of all your attorneys don't actually represent your clients as attorneys, correct?
Rich Rosa: No, we don't. We don't provide legal advice or represent them as attorneys our home buyer clients. That would be a conflict of interest. But the reason why we only have attorneys work for Buyers Brokers Only is that Dave and I were both attorneys, and we started the company, and we felt that you know we really wanted to keep a high level of professionalism. We wanted to have people that were natural advocates, advocating for home buyers. The type of person that dots the 'i' and crosses the 't' and so we decided to only use attorneys at Buyers Brokers Only.
Rick Shaffer: As I mentioned when you came on, some statistics came out today regarding the Massachusetts real estate market on real estate sales and prices from the Massachusetts Association of Realtors. What do these numbers tell us about the direction of the greater Boston real estate market at this time relative to sales, home prices, inventory and the like?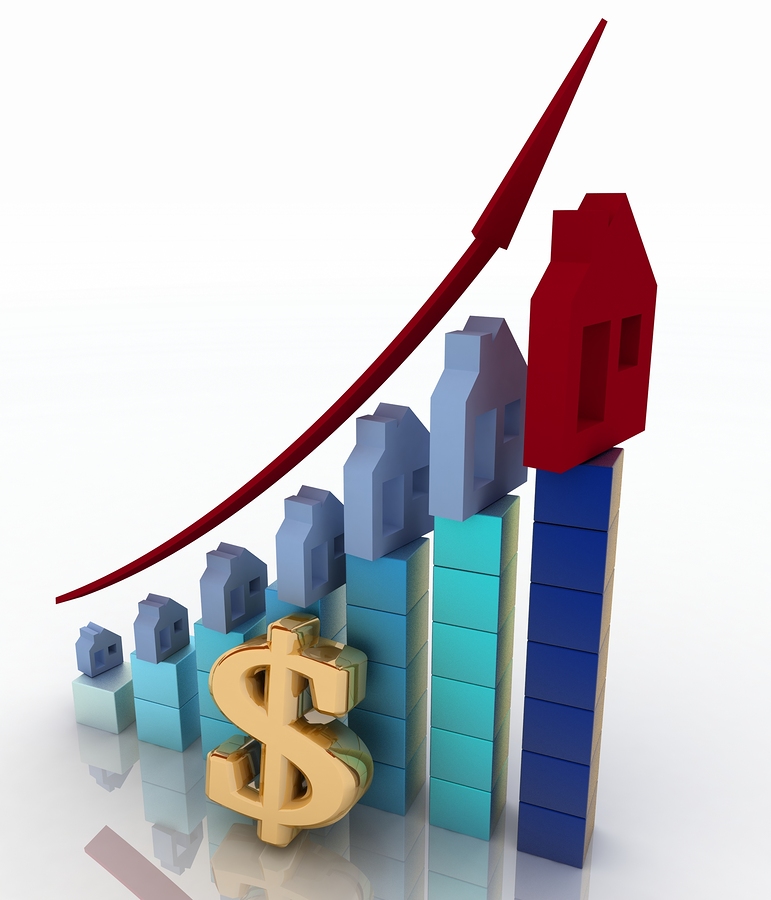 Rich Rosa: The market's strong. The numbers came out this morning for August [2015], and after more than sixty-five hundred sales in July, we had nearly six thousand in August, five thousand eight hundred and ninety (5,890). That's nearly a ten percent increase from five thousand three hundred and sixty five (5,365) single family sales in August of two thousand and fourteen (2014). The median price of the house in Massachusetts went up four point three (4.3) percent. It's now at three hundred and sixty five thousand ($365,000). Condo sales also went up. They went up nearly five (5) percent, and the median price of a condo as of August is three hundred and thirty five thousand dollars ($335,000). Which is a three point one increase from August of two thousand and fourteen (2014).
Rick Shaffer: How about inventory? Because as each time you've been on for the last six months at least. The biggest problem at least in the Greater Boston Area is an under supply of homes on the market. Has that gotten back towards normal? I think you ... I think for a while it was like you were giving this statistic that there was you know in certain communities a months worth of inventory where in a normal quote unquote market there is usually five or six months worth of inventory.
Rich Rosa: Yeah ... no. We're no where near close to being normal at this point but it has improved in some communities. However, state wide, August was the forty-third straight month of year over year inventory decreases. So it's gone down every month for forty-three months. For single-family houses and for condos, it has been fifty-eight straight months that the inventory has declined. Now the good news for home buyers is that new listings for single-family houses went up almost 12 percent in August. So that should, you know, ease some of the inventory issues. And for condos, new listings went up almost 60 percent. So that sounds like sellers are getting the message that they can sell their house, if they want to and more of them are putting their houses on the market.
Rick Shaffer: But we're still way away from as you said being at a normal market. We are in the one- or two-month worth of inventory, as opposed to the normal five or six, correct?
Rich Rosa: In some of the towns in and around Boston yes, it's still a couple of months worth of inventory. State wide, I think it's closer to five months of inventory. I believe its ...
Rick Shaffer: Okay.
Rich Rosa: 4.9 months. But that's including most of the state, so it's places that are quite a distance from Boston.
Rick Shaffer: Are there any particular cities or towns in the Greater Boston Area that saw prices significantly increase in August?
Rich Rosa: Yeah there was a few of them just in the Boston area, Medfield, which is southwest of Boston, saw a 42.3 percent increase up to seven hundred and fifty four thousand dollars ($754,000) for a single-family house. Somerville had almost a 35 percent increase for single-family houses at seven hundred and twenty six thousand ($726,000) and condos in Somerville went up about 11 percent in August. Harvard Mass., which is north-west of Boston, probably about 50 minutes from the city, prices went up 39 percent for a median price of six hundred and seventeen thousand five hundred ($617,500). And Bedford, which is also northwest of Boston, saw a 33 percent increase and Foxborough saw a 41.8 percent increase in August. So there were a number of places that saw pretty big increases. Marshield on the South Shore saw a 25.8 percent increase.
Rick Shaffer: The Greater Boston Area is known as one of the more expensive areas in the country to live in general and to buy real estate in particular. Are there any cities or towns within, let's say an hours drive of Boston, where the median price is relatively affordable, let's say less than three hundred thousand dollars ($300,000) for a single family home?
Rich Rosa: Yeah there are still a number of places where you could ... where the median price is less than three hundred thousand ($300,000). If you look at the the statistics for the first eight months of the year, so January to August, Marlborough, which is in metro west, the median price is two hundred and seventy one thousand five hundred ($271,500). Attleboro, which is you know going down towards Rhode Island, but still within an hour of Boston, is two hundred and eighty thousand five hundred ($280,500). Haverhill, which is about 45 minutes north in the Merrimack Valley, is two hundred and eighty four thousand eight hundred ($284,800). Randolph is two hundred and eighty thousand ($280,000) and Milford Mass. is two hundred and ninety five thousand ($295,000), the median price for a single family.
Rick Shaffer: But it ... once you get within, lets say, five or ten miles of Boston things are just ridiculously expensive correct?
Rich Rosa: I think within five or ten miles of Boston the only town I could think of that would have a median price less than three hundred thousand ($300,000) might be Lynn. Other than that no, everything else the median price is much more expensive than that.
Rick Shaffer: How about affordable condos? Same story?
Rich Rosa: Yeah there's definitely some places that have affordable condos if you ... lets say condos with a median price under two fifty ($250,000): North Andover: two seventeen ($217,000). Tyngsboro, which is getting pretty close to an hour away from Boston, is two hundred and twenty five thousand ($225,000). North Reading, which is not too far from Boston is two hundred and thirty one thousand ($231,000). Median price for a condo in Weymouth, which is pretty close to Boston, has a median condo price of two hundred and seven thousand five hundred ($207,500).
Rick Shaffer: People who follow real estate or even people who don't follow real estate, but you know read articles in the local papers about real estate, often times come across data from the Massachusetts Association of Realtors, but there's also real estate data that often times comes out from The Warren Group.
Two questions: gives us an overview of what the Massachusetts Association of Realtors as opposed to The Warren Group, and is the data that the each come up with relatively the same? And if so, why?
Rich Rosa: Well the Massachusetts Association of Realtors is a trade organization. When real estate agents decide to become Realtors they join a local association of Realtors. And when they do that they become members of the Massachusetts Association of Realtors and the National Association of Realtors. But The Warren Group is a private company and they publish real estate data and they are often quoted. The data they publish is often quoted in the media.
As far as the ... the difference is they track real estate numbers a little bit differently. The Massachusetts Association of Realtors looks at all of the multiple listing services that are in Massachusetts, and that is where they get their data for the statistics that they put out monthly. So for them to get the data, that sale has to be on the MLS. Now that can happen a couple of ways. It could happen because the seller hired a real estate agent. Or it could happen because even if someone sells their house on their own there are companies out there who for a small fee will post on the MLS but they are ... but those statistics are limited to what is on the MLS.
So Warren Group on the other hand gets their information by actually going to the registry deed and collecting the data there. So the numbers are usually slightly different. But it makes sense because the ... for instance, Warren Group has a 16 percent increase for August for home sales as compared to 9.8 percent for the Massachusetts Association of Realtors and that makes sense because, they would've gotten some of the for sale by owners at the registry deed that weren't on the MLS.
On the other hand the Massachusetts Association of Realtors saw a 4.3 percent increase in prices where The Warren Group saw 3.2 percent increase. And that makes sense too because some of the data The Warren Group is getting from the registry deed may be transactions that you know a lawyer would say is not at arms length. In other words, maybe you know grandparents are selling their house to a grandchild, and it might be worth four hundred ($400,000), but they're selling it for three seventy five ($375,000) or something like that. So some of those transactions might not be considered market value. So I think in that respect it makes sense that the prices are a little bit less than what the Massachusetts Association of Realtors came up with.
Rick Shaffer: We're talking with Rich Rosa who is the co-founder of Buyers Brokers Only. I'm going to give you a question, and if you want to be be diplomatic about it and just say you prefer not to answer. That is fine. But I want to get your opinion on Zillow. Whether you think it is a reliable source of information when you are shopping for a home or not.
Rich Rosa: Well its ... there's a couple of things about Zillow. Sure it's a fun website to go to if you want to find out how much your neighbor's house sold for and things like that. But if you ... you know one the things that Zillow does, is they call it "Zestimates" where they give an estimate of what they think a house is worth. But if you read their disclaimers, they'll tell you that even when they're pretty accurate they are still within a ten percent margin of error. So to go there and try and figure out what your house is worth or what the house you're thinking abut buying is worth, it's probably not a good idea.
For houses in Massachusetts that are selling for 97, 98, 99 percent of their list price, you know a database of houses that has a 10 percent margin of error is really not very reasonable. So in that sense I wouldn't chance and believe Zillow to find out what something is worth. So you know it certainly is a site that you can go and get some information on.
The other thing that I tell clients is, Zillow puts listings on their website as soon as they come on the market. They come on there right away. The issue is they are not very good about taking them off when they have an accepted offer. In Massachusetts on the MLS a house would be either active, contingent, or under agreement. It doesn't actually come off the public MLS until its under agreement. And that typically doesn't happen until contingencies have passed, like the home inspection contingency and mortgage contingency. So what happens is ... so a house may go on the market on a Thursday. It may sell the following Tuesday but it may not go ... so at that point it's contingent and then it may not go under agreement for several weeks.
The problem is with Zillow and other websites like Zillow is they have they have no mechanism to take that property off their website when it goes contingent. So many times you'll be looking at properties on Zillow that look like they are still available, but in fact they may already have an accepted offer.
Rick Shaffer: Rich, well actually two more questions: first of all I'm going to give you the opportunity to do a shameless plug for Buyers Brokers Only, which actually I think Buyers Brokers Only is a great company. But you tell people better than I can why people should investigate hiring you guys when they are looking to buy a home.
Rich Rosa: Well I think the first thing that I would tell people that are thinking about buying a home is, do some investigation. And as you said many times on this show people will spend many, many hours searching before buying a forty thousand dollar ($40,000) car and do a fraction of the amount of research to buy a four hundred thousand dollar ($400,000) house. So I encourage people to talk to different agents. And whether they talk to Buyers Brokers Only or someone else, I really encourage them to talk to an exclusive buyer agent or someone who doesn't have the conflicts that are common in the real estate industry. Someone who won't ever represent a seller while they're representing you. As for Buyers Brokers Only, I would say that you know our motto here is to do what's best for the client. Whether it means more work for us and less and less money for us. But that is how we built our business and that's how we continue to grow the business.
Rick Shaffer: What geographic areas do you cover?
Rich Rosa: We cover all of Eastern Massachusetts up to Southern New Hampshire and upper Cape out to Central Mass and the Worcester County area.
Rick Shaffer: And last but not least, if people want to get in touch with you or somebody with Buyers Brokers Only what's the phone number, or email, or website that is best for them to do so?
Rich Rosa: The best place to get all the information they want is buyersbrokersonly.com. We have guides there they can download to learn how to buy a house, buy a condo. Information about mortgages, we have a blog that we update regularly. They could also sign up for the latest home listings that come directly thorough the local MLS. If they want to email us they can email me directly at rrosa@buyersbrokersonly.com. Our phone number is 978-835-5906 that's 978-835-5906 and they could also find us on Facebook.
Rick Shaffer: Rich, as always a pleasure to talk to you. I know we are going to talk to you again in a few weeks. So we look forward to that. Thanks for joining us today with all the valuable information you had.
Rich Rosa: Thank you for having me. Have a good day.
Rick Shaffer: Okay we'll talk to you soon. Again Rich Rosa, who is one of the co-founders of Buyers Brokers Only, LLC.