Massachusetts foreclosure starts continued to decline in October, The Warren Group, a publisher of real estate data, reported December 6, 2015.
Although the foreclosure crisis essentially ended about five years ago in Massachusetts, lenders have pursued a backlog of old foreclosures over the past couple of years. The backlog appears to be clearing out.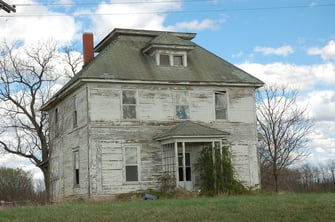 Foreclosure petitions, which are the first step in the foreclosure process when lenders file notice of their intention to foreclosure with the Land Court, decreased 15.6 percent in October compared to October 2015. Lenders in Massachusetts filed 958 petitions to foreclose in October compared to 1,135 filed in October of last year. There have been 10,530 petitions filed through October, a 9.3 percent increase from the 9,633 petitions filed during the same 10-month period last year.
"I think it's safe to say the foreclosure starts are finally in decline again," Timothy Warren, CEO of The Warren Group, said. "The backlog of old delinquent mortgages being fed into the foreclosure pipeline is drying up after two-and-a-half years of heavy processing work. The recent issue was never weakness in the real estate market or in mortgage underwriting. It was [a] backlog of bad loans where [lender] action had been delayed."
Foreclosure deeds increased 46.5 percent to 548 recorded deeds in October compared to 374 deeds recorded in October 2015. Foreclosure deeds represent completed foreclosures when lenders record a new deed at the Registry of Deeds indicating there has been a change in the ownership of the foreclosed property. There were 5,250 deeds recorded in Massachusetts through October, a 48.6 percent increase from the 3,533 foreclosure deeds recorded during the first 10 months of 2015.
The number of auction notices filed decreased 26.2 percent in October to 566 notices compared to 767 in October 2015. An auction notice is a legal advertisement in local newspapers announcing a lender has scheduled an auction for a particular date and time and at a specific address. There were 7,398 auctions scheduled from January through October, a 29.9 percent increase from the 5,696 auction notices during the same 10-month period in 2015.