Several weeks ago, many in the real estate industry believed mortgage interest rates couldn't fall any further. That prediction turned out to be incorrect.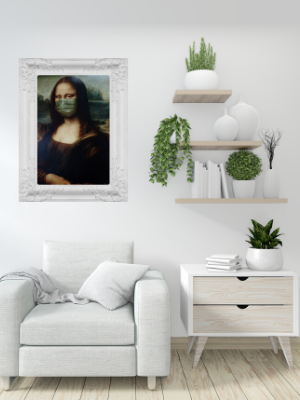 Average mortgage interest rates in the United States reached another all-time low for the week ending October 22, 2020, according to Freddie Mac's weekly Primary Mortgage Market Survey.
The 30-year, fixed-rate mortgage loan interest rate averaged 2.80 percent, with an average 0.6 point. It was the lowest rate in Freddie Mac's survey history, which dates back to 1971. The 30-year note averaged 2.81 percent the prior week and 3.75 percent the same week last year.
"Mortgage rates remain very low, providing homeowners [and homebuyers] who have not already taken advantage of this environment ample opportunity to do so," Sam Khater, Freddie Mac's Chief Economist, said. "Mortgage rates today are on average more than a full percentage point lower than rates over the last five years. [Lower rates on average mean] that most low- and moderate-income borrowers who purchased during the last few years stand to benefit by exploring refinancing to lower their monthly payment."
Homebuyers purchasing homes in the $500,000 range are saving approximately $200 a month at current interest rates compared to mortgage loan interest rates during the same period last year.
The number of single-family homes and condominiums on the market in the Greater Boston area has dramatically decreased over the past year, according to data compiled by MLS Property Information Network (MLSPIN). On October 23, 2019, there were 16,389 houses and condos for sale compared to 10,656 listed on October 23, 2020.
According to the Mortgage Bankers Association's Weekly Mortgage Applications Survey, mortgage applications to purchase decreased for the week ending October 16, 2020. The seasonally adjusted "Purchase Index" fell 2 percent from the prior week. The unadjusted Purchase Index also dropped 2 percent compared with the previous week, but applications to purchase jumped 26 percent compared to the same week last year.
The 15-year, fixed-rate mortgage averaged 2.33 percent, with an average 0.6 point. The 15-year loan, a popular choice for refinancing, averaged 2.35 percent the preceding week and 3.18 percent the same week last year.
The five-year, adjustable-rate mortgage (ARM) loan averaged 2.87 percent, with an average 0.3 point, down slightly from the week before when it averaged 2.90 percent. The five-year ARM averaged 3.40 percent last year.