Average U.S. mortgage interest rates increased to the highest level in more than four years for the week ending April 26, 2018, according to Freddie Mac's Weekly Primary Mortgage Market Survey.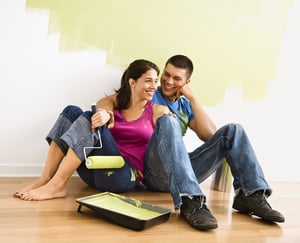 Average mortgage loan interest rates have risen three consecutive weeks, 11 basis points in a week, and fairly consistently since January.
The 30-year, fixed-rate mortgage averaged 4.58 percent, with an average 0.5 point, compared to 4.47 percent the previous week. The 30-year note average 4.03 percent during the same week last year.
"Mortgage rates are now at their highest level since the week of August 22, 2013," Sam Khater, Freddie Mac chief economist, said. "Higher Treasury yields, driven by rising commodity prices, more Treasury issuances, and the steady stream of solid economic news, are behind the uptick in rates over the past week."
The 15-year, fixed-rate mortgage loan averaged 4.02 percent, with an average 0.4 point, an increase from 3.94 percent the previous week and 3.27 percent the previous year.
"Despite the increase in borrowing costs, demand for home purchase credit remains solid," Khater said. "The Mortgage Bankers Association reported in their latest mortgage applications survey that activity was up 11 percent from a year ago."
The 5-year, adjustable-rate mortgage average 3.74 percent, with an average 0.3 point, up from 3.67 percent the previous week and 3.12 percent the previous year.
First-time homebuyers should get the facts about home loans before making an offer on a property, so they do not feel rushed and pressured to move forward with a mortgage product that is not a good financial fit. Even homebuyers purchasing for the second or third time should do their due diligence relative to financing a home. There are many loan programs and not every lender offers every mortgage program.