You've heard it over and over again. Buying a home likely will be the biggest financial transaction of your entire life. It's a cliché at this point, but it is true.
Despite the financial magnitude of buying a house, condo or multi-unit property and the potential pitfalls unique to each property style, many would-be homebuyers spend more time researching the purchase of a $35,000 car than a $350,000 house. A recent survey by marketing software company Happy Grasshopper revealed that 70 percent of homeowners said they did "very little" or "some" research before choosing an agent.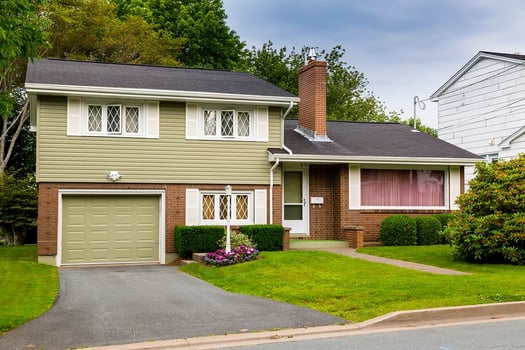 A loyal real estate buyer agent will be the quarterback of your home-buying team, so it's crazy to think that about 70 percent of potential homebuyers will do very little or only some research when choosing the person who will advise them on a multitude of home-buying topics and negotiate price and terms on their behalf. And in New England, we certainly know how important the quarterback is to the team.
The real estate industry, like most industries, has its share of very competent professionals and its share of folks you don't want to get stuck with. You don't have to get stuck. You may even have heard stories from family and friends about a real estate agent who was less than helpful. There are a number of ways for homebuyers to protect themselves from home buying hell.
Research and Take the Time to Meet with Potential Buyer Agents
Once you make the decision to buy a home, it's natural to want to rush out and start seeing homes. It's an understandable urge, but it is often a mistake. Do your homework and find a dedicated buyer agent who will have your back before you go out to see homes.
Visit consumer websites like Angie's List, Yelp, and others and take the time to read reviews. Many reviews are quite detailed, providing you with useful information and insights about the company culture and individual agents. Ask yourself what kind of company you want to work with. If a company has a lot of quality, detailed reviews on several websites, that's probably a good sign. Maybe a quick phone call with a company's owner or principal broker will get a few initial questions answered and some direction about which buyer agent at the firm to meet with?
Schedule an appointment to sit down with an agent and ask him or her questions about how they'll help guide you through the process. What will showings be like? How will they help you determine fair market value of the home you want to make an offer on? Ask yourself after the meeting, "Do I have a better understanding of the process and does this agent seem willing to advocate on my behalf?"
A common mistake first-time homebuyers make is to go out to open houses before securing a buyer agent. Even if you are in the investigation and exploration stage of the home-buying process, having that buyer agent, especially an exclusive buyer agent, in your back pocket so to speak is important in case you stumble upon a house you really like. Without already having a buyer agent to represent your interests, you will be dealing directly with the listing agent or someone else from the listing brokerage whose loyalty will be with the seller. It often results in making rush decisions about mortgages, offer terms, home inspections and other important decisions.
Find a Buyer Agent Willing to Explain the Process Thoroughly
If the buyer agent you meet with is only interested in how fast you want to buy and how much you want to spend, that should be a red flag to you. A good buyer agent won't just tell you what to do, but she or he will take the time to thoroughly explain the home-buying process to you, explaining mortgage options, the search process, offer negotiations, home inspections, and the closing. Your buyer agent should be able to provide you with information about the real estate market in the cities and towns you're interested in buying in.
Having a thorough understanding of the home-buying process from beginning to end before you start the process will make your home search a lot less stressful and a lot more smooth.
The agent also should be able to provide several referrals to mortgage professionals, home inspectors, real estate lawyers and insurance agents.
What Type of Buyer Agent Will You Be Working With?
That's correct, not all Massachusetts real estate buyer agents are the same or equal.
The vast majority of real estate agents work for brokerages that represent both home buyers and sellers. In fact, many real estate agents, if given the chance, will represent both the buyer and the seller in the same transaction (dual agency). Even if your agent isn't also representing the seller, another agent in your agent's company may be representing the seller, so your agent is a designated buyer agent.
In order to ensure 100 percent loyalty, you should consider an exclusive buyer agent. At the very least, a first-time homebuyer looking for a zealous advocate will want to interview at least one exclusive buyer agent. Unfortunately, there are not a lot of exclusive buyer agents because most real estate agents and companies want to be able to potentially represent both the buyer and seller in the same transaction in order to keep the entire the commission paid by the seller. That's great for the company or agent making twice the money, but how does that obvious conflict of interest help you, the homebuyer?