The median price for a single-family home in Braintree, Massachusetts increased 7.52 percent during the first eight months of 2013; however, the median price declined 4.88 percent in August compared to the previous year, according to data provided by The Warren Group.
The median price of a Braintree, MA single-family house stood at $330,000 January through August 2012. The median price increased to $354,800 during the same period this year. The median price in August stood at $366,200 compared to $385,000 in August 2012.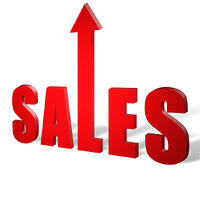 Single-family home sales increased 42.42 percent from 33 in 2012 to 47 sales in August 2013. From January through August home sales increased 6.19 percent. There were 210 single-family homes sales in 2012 through August and 223 homes sold during the same eight-month period in 2013.
Braintree condo sales increased 120 percent in August. There were 33 condominium sales in August 2013 compared to 33 condo sales in August 2013. During the first eight months of 2013, condominium sales increased from 99 in 2012 to 113, an increase of 14.14 percent.
The median price of a condominium stood at $321,785 in August 2013, up nearly 14 percent from $282,500 last August. Through August, the median condo price increased 8 percent from $249,900 during January through August 2012 to $269,900.
The number of foreclosures in Braintree, MA declined January through August, according to data from The Warren Group. There was only one foreclosure deed recorded during the first eight months of the year compared to 19 foreclosure deeds during the same period in 2012, a 95 percent decline.
Foreclosure petitions – the first step in the foreclosure process in Massachusetts – declined from 49 in the first eight months of 2012 to 14 during the same period this year, a 71 percent decline. Auction announcements declined 86 percent during the same time frame.