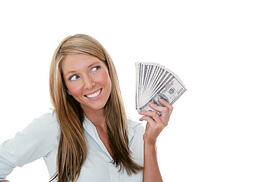 Many real estate industry professionals have recently expressed concern that rising mortgage interest rates would slow the real estate recovery around the United States. There's one problem with that theory: Mortgage interest rates have declined slightly over the last couple of weeks.
The average interest rate for 30-year, fixed-rate home loans in the United States declined to 4.32 percent this week, the Detroit Free Press reported September 26, 2013. Freddie Mac provided the data.
Mortgage rates were down from 4.5 percent the previous week and 4.58 percent last month.
The average interest rate for the 15-year, fixed rate mortgage loan declined to 3.37 percent from 3.54 percent the previous week.
Mortgage interest rates are about 1 percent higher since early May.
The Mortgage Bankers Association reported September 25, 2013 a 7 percent increase in purchase loan mortgage applications, following a 3 percent increase the previous week.
Rising mortgage interest rates hit a wall after the Federal Reserve said September 18, 2013 it would continue its $85 billion in monthly bond buying, a strategy aimed at keeping interest rates down for consumers and businesses. Some industry experts believe the Federal Reserve will continue buying bonds at the current pace through the end of the year. Some believe interest rates may again dip below 4 percent before heading.