The median price of a single-family home in Westwood, Massachusetts declined 19 percent in March compared to March 2012, the WestwoodPatch reported April 24, 2013.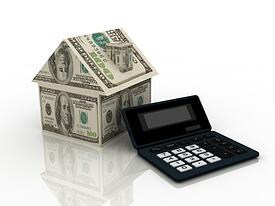 The median home price in Westwood declined from $480,000 in March 2012 to $390,000 in March 2013. The median price declined just 2 percent in the first quarter to $484,000 from $494,000 in Q1 2012.
Bucking the statewide trend, Westwood, MA home sales increased from nine in March 2012 to eleven in March 2013. For the first quarter, single-family home sales increased 25 percent, from 20 home sales in Q1 2012 to 25 home sales in the first quarter of this year.
Home sales declined 3.58 percent throughout Norfolk County in March while home sales were down 0.96 percent countywide in the first quarter. Median home prices increased 5.66 percent in Norfolk County in March, rising from $327,000 to $345,000. Norfolk County home values increased in the first quarter too, from $325,000 in Q1 2012 to $350,000.
Massachusetts home sales declined 3.58 percent in March and 2.1 percent in the first quarter. Massachusetts median home prices jumped 8.37 percent in March and 10.57 percent in the first quarter.
The Warren Group, publisher of Banker & Tradesman, provided the home sales and median price data.
Westwood, MA Real Estate Market Activity
| | | | |
| --- | --- | --- | --- |
| Westwood, MA | March 2012 | March 2013 | % change |
| March sales | 9 | 11 | 22% |
| Q1 sales | 20 | 25 | 25% |
| March median price | $480,000 | $390,000 | -19% |
| Q1 median price | $494,000 | $484,000 | -2% |
| Norfolk County | | | |
| March sales | 363 | 350 | -3.58% |
| Q1 sales | 934 | 925 | -.96% |
| March median price | $327,000 | $345,500 | 5.66% |
| Q1 median price | $325,000 | $350,000 | 7.69% |
| Massachusetts | | | |
| March sales | 3,215 | 3,100 | -3.58% |
| Q1 sales | 8,017 | 7,849 | -2.1% |
| March median price | $263,000 | $285,000 | 8.37% |
| Q1 median price | $255,500 | $282,500 | 10.57% |