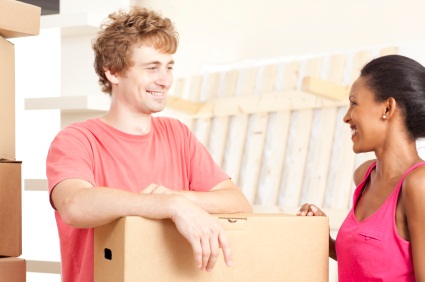 Dedham, Massachusetts home sales declined in March, but the median price of a single-family home increased compared to March 2012, the DedhamPatch reported April 25, 2013.
The Warren Group, publisher of Banker & Tradesman, provided the data.
There were 14 single-family home sales in Dedham in March, down from 16 home sales in March 2013. First quarter sales also declined from 42 home sales in 2012 to 34 single-family home sales in the first quarter this year. A lack of inventory is blamed for the decline in home sales in Dedham and throughout Massachusetts.
The lack of inventory put upward pressure on home prices in Dedham, MA. The median single-family home price increased from $335,000 in March 2012 to $347,500 in March 2013. The median price in the first quarter declined slightly from $324,000 in 2012 to $322,500 in 2013.
In Massachusetts, 3,214 homes sold in March 2013, down from 3,100 single-family home sales during the same period last year. The median sale price in the Bay State rose 8.37 percent from $263,000 in March 2012 to $282,500 in March 2013.
The following is home sale data for other towns around Dedham, Massachusetts.
| | | | | |
| --- | --- | --- | --- | --- |
| | March 2012 Sales | March 2013 Sales | Q1 Sales 2012 | Q1 Sales 2013 |
| Mansfield | 12 | 7 | 30 | 26 |
| Norton | 10 | 11 | 27 | 24 |
| Easton | 9 | 10 | 25 | 33 |
| Attleboro | 20 | 20 | 48 | 57 |
| Seekonk | 13 | 14 | 25 | 24 |
| Swansea | 5 | 7 | 30 | 25 |
| Stoughton | 13 | 13 | 35 | 37 |
| Sharon | 10 | 8 | 31 | 38 |
| Canton | 12 | 18 | 27 | 35 |
| Dedham | 16 | 14 | 42 | 34 |
| Norwood | 8 | 13 | 28 | 36 |
| Walpole | 10 | 11 | 35 | 32 |
| Foxborough | 9 | 12 | 24 | 23 |
| Wrentham | 7 | 8 | 20 | 21 |
| Norfolk | 7 | 7 | 16 | 20 |
| Plainville | 4 | 2 | 11 | 10 |
Dedham, MA Homes For Sale
Single Family / Condo Properties for Sale in Dedham, Massachusetts Between $200,000 - $300,000
Single Family / Condo Properties for Sale in Dedham, Massachusetts Between $300,000 - $400,000
Single Family / Condo Properties for Sale in Dedham, Massachusetts Between $400,000 - $500,000
Single Family / Condo Properties for Sale in Dedham, Massachusetts Between $500,000 - $750,000
Single Family / Condo Properties for Sale in Dedham, Massachusetts Between $750,000 - $1,000,000