Andover, Massachusetts is an active community that blends the best of Massachusetts' past and present. This historic and culturally rich town, founded in 1636, offers a quiet suburban and, in some parts, rural setting for its residents while maintaining a bustling downtown full of excellent shops, restaurants and meeting places.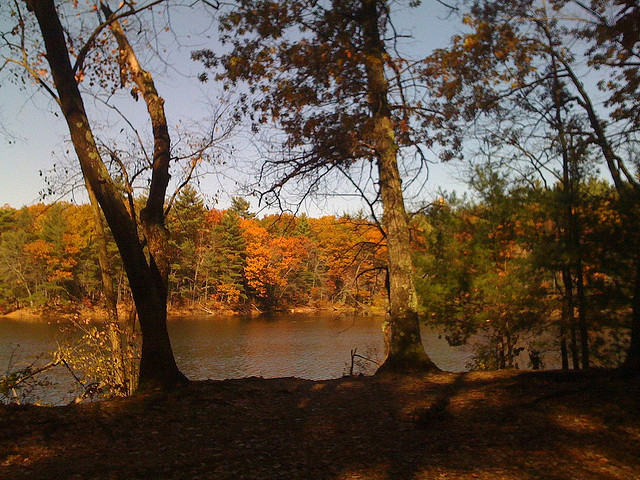 In addition, the town boasts historical sites, museums, a state forest, public transportation, a wide range of community activities, quality public and private school options, and a thriving collection of high-profile companies. These qualities make Andover, MA an ideal place to live and raise a family.
Although its considered a town, Andover has a variety of public services more suitable for a small city. Its residents benefit from full-time police and fire protection, a full-service public works department, waste pickup, recycling, snow removal, public health services, and environmental protection programs. Additionally, the town manages its own water supply and purification systems.
Andover operates Pomp's Pond, a recreational area that provides swimming, picnicking and boating for public use. Andover residents also enjoy in-town access to the 3,000-acre Harold Parker State Forest, which provides outdoor activities like camping, fishing and biking. There are also many community programs and recreational amenities including a full-service library located in its downtown district. Residents can enjoy parks, playgrounds and recreational programs including services for elderly, veteran, and special needs communities. 

The town's public school system, which is among the oldest in the nation, was originally founded in 1647 when the state was still the Massachusetts Bay Colony. Andover's public school system currently consists of six elementary schools, three middle schools and one central high school. The J. Everett Collins Center for the Performing Arts is 1,203-seat theater annexed to the Andover High School. The Greater Lawrence Technical School serves the communities of Andover, Lawrence, Methuen and North Andover. The Massachusetts School of Law also is located in Andover, MA. For private K-8 education, Andover offers the Pike, Montessori and St. Augustine schools.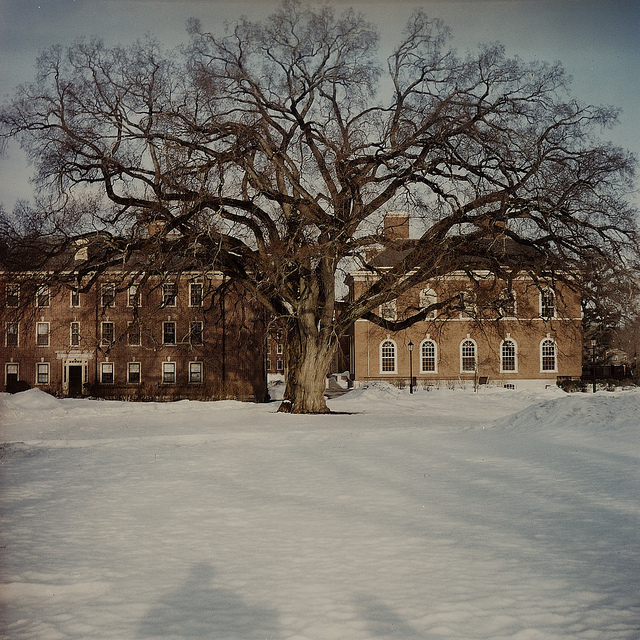 Andover's most well-known private school is the nationally- and internationally-renowned Phillips Academy, a preparatory high school that boasts many notable alumni including President George H. W. Bush (class of 1942), President George W. Bush (class of 1964), Samuel Morse (class of 1802), the inventor of Morse Code, and Academy Award-winning actors Humphrey Bogart (class of 1920) and Jack Lemmon (class of 1943) and Facebook cofounder Christopher R. Hughes. New England Patriots head coach Bill Belichick attended a postgraduate year at Phillips Academy.

In addition to residential and educational benefits, Andover also has thriving commercial businesses that make it an economically stable community. The town has industrial roots that date back to the 1700s, when Andover became home to the region's first gunpowder mill. Andover has evolved over its long commercial history and is now home to modern industries such as biotechnology, defense contracting, finance, and computer engineering. Among its most notable commercial businesses are Raytheon, Putnam Investments, Pfizer Biopharmaceuticals, and Gillette. The U.S. Internal Revenue Service also has an Andover location.
Located in Essex County, Andover residents reside at the center of the Merrimack Valley and enjoy convenient access to Boston, the North Shore and New Hampshire. Residents are just twenty miles from Boston and have in-town access to interstate highways 93 and 495. In addition, Andover residents have convenient access to routes 28, 113, 114, and 125 for access to surrounding North Shore and Merrimack Valley cities. Logan International Airport and Manchester-Boston Regional Airport are about a thirty-minute drive from Andover as well. Andover's two commuter rail stations provide residents with a direct route to Boston's North Station, and the Merrimack Valley's bus service provides region-wide service.
Andover has an open town meeting form of government. The town is overseen by an elected five-member board of selectmen, and the town businessed is tended to by an appointed, professional town manager, who is tasked with overseeing approximately 20 town departments and divisions. According to U.S. Census results, Andover had 33,201 residents in 2010. Approximately 40 percent of households have children under the age of 18 living with them. The population density in Andover is approximately 1,000 people per square mile.
Andover boasts a diverse array of home styles and prices for potential home buyers. For those hoping to capture Andover's historical feel, there are many well-maintained older colonial-style homes – both grand and quaint – and beautiful brick homes. Those who are looking for newer, more modern homes also have a wide selection to choose from. There are also opportunities for home buyers to purchase condominiums, townhouses and multi-unit rental properties.
In 2013, there were 358 single-family homes sold in Andover, according to data from MLS Property Information Network, Inc., the local multiple listing service. The number of home sales in 2013 increased 10.2 percent compared to the 325 home sold in 2012. The median price of a home was $547,750 in 2013, a less than 1 percent increase from the median price of $543,000 in 2012. The most expensive single-family home sold in 2013 fetched $2,800,000. The least expensive home sold for $160,000. Of the 358 single-family homes sold, 114 sold for between $300,000 and $500,000.
There were 111 condo sales in Andover in 2013, a 21.9 percent increase from the 91 condominium sales in 2012. The median price of a condominium in 2013 stood at $248,000, a 12.7 percent increase from $220,000 in 2012. The most expensive condo in 2013 sold for $1,150,000 while the least expensive condominium sale was for $70,000.
Andover's strong business and residential communities along with its public and private amenities make it a well-rounded town. Many home buyers find that this coupled with the town's rich history, beautiful landscapes and convenient location, make Andover an ideal place to live and raise a family.
First image by Bill Damon via a Creative Commons license.
Second image by Maxim Trudolubov via a Creative Commons license.