The inventory of Massachusetts single-family homes as of December 31, 2012 decreased 28.1 percent from December 2011 (25,073 listings in 2011 to 18,021 listings in 2012), according to the Massachusetts Association of Realtors.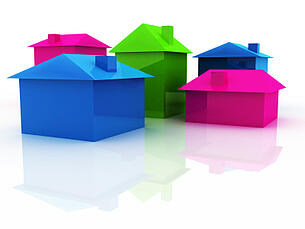 The current Massachusetts inventory translates into 4.7 months of supply in December 2012, down from 7.9 months of supply last year and down from 6 months in November 2012. December was the ninth straight month of single-family home inventory decreases.
The inventory of condominiums on the market in December declined 34.3 percent compared to the year before (8,346 listings in 2011 to 5,486 listings in 2012). There is only 3.6 months of condo supply in MA, down from 6.8 months in December 2011 and down from 4.6 months in November 2012.
First-time home buyers seem to be leading the charge in snatching up real estate inventory, drawn to the market by low interest rates and a widespread belief that Massachusetts real estate prices have hit a bottom and are now trending higher.
Bay State single-family homes remained on the market an average of 113 days in December 2012 compared to an average of 118 days in December 2011. Condos stayed on the market an average of 102 days, down from an average of 121 days in December 2011. On a month-to-month basis, days on market for single-family homes were up seven days from 106 days in November while condos were up from 99 days.
Single-family homes stayed on the market 111 days on average in 2012, as compared to 114 days on average in 2011. The average monthly inventory (27,093 homes) was down 14 percent from 2011 (31,457 homes). On average there was 7.7 months of supply for 2012 compared to 9.7 months of real estate supply on average in 2011. Despite the numbers above, it was not uncommon in 2012 for homes in nice neighborhoods correctly priced to have multiple offers within days of going on the market.