A recent article entitled, "10 Things Real Estate Listing Sites Won't Say" found on the MarketWatch.com Web site stated it was very difficult for home buyers to find reviews on real estate agents.
Maybe that is the case in general around the nation, but Massachusetts and New Hampshire consumers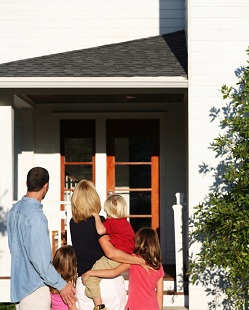 have a few good sources to find reviews and information about real estate buyer agents, as well as listing agents, when searching for help in buying a home or selling a home.
The article used as an example the short-lived attempt by real estate company Redfin to roll out a feature called "Scouting Report" that provided information about agents' sales and other data. Redfin pulled the plug on Scouting Report about a week after it's September 2011 debut because of reported "inaccuracies in the data."
The article also cited NeighborCity.com, a Web site that allows for home searches and real estate agent searches, but claimed the Web site was under pressure to remove the rankings of real estate agents. A quick visit to the site reveals the rankings are city centric, with not much of anything about agents outside Boston, and listing agents seemed to dominate the rankings. Home buyers would have a difficult time finding an exclusive buyer agent on NeighborCity.com
The article ignored Web sites such as Yelp, Angie's List and Zillow, which provide potential Massachusetts and New Hampshire home buyers with reviews, some of which are quite comprehensive, about real estate agents with whom a home buyer or home seller has worked with. These sites don't provide sales data, which easily manipulated or potentially error prone. Sales data doesn't compare in value to a personal, detailed consumer review by someone who has worked with a particular company or individual.
Yelp has a complicated filtering system in place to keep out fraudulent or irrelevant reviews. Angie's List is a members-only site, so all the "reports" on Angie's List come from members or have to be verified. Even verified nonmember reports aren't factored into a companies overall grade, but are available for reading by members. Angie's List includes Southern New Hampshire in its Boston market.