Newburyport is a beautiful seaside community full of cobblestone streets and architecture that predates America's birth. The city, which was first settled in 1635, is one of the smallest cities in Massachusetts. Despite its size Newburyport is a central part of New England history and has a lot to offer its residents and homebuyers. It was once the center of maritime trade, shipbuilding and fishing and boasts connections to Paul Revere, William Lloyd Garrison and George Whitefield. Alongside a rich history, Newburyport offers its 17,000 residents a lively downtown of shops, restaurants and museums; a collection of relaxing parks, waterfront areas and wildlife reservations; and an active social schedule.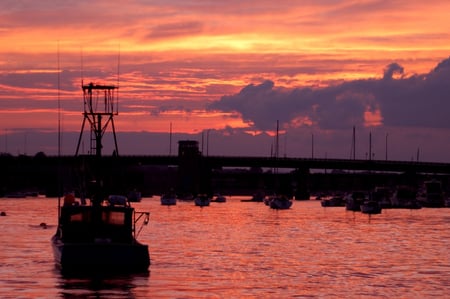 As a well-established community, Newburyport offers an excellent selection in real estate, particularly for homebuyers interested in classic New England architecture. The city boasts an extensive collection of large, well-preserved federalist-style homes and a variety of colonials — both grand and quaint. Aside from its classic historic homes, Newburyport also has an assortment of new construction homes and condominiums in a range of styles from simple to luxury.
Homebuyers looking for Newburyport real estate can expect to find homes in nearly every price category. In 2015, the most expensive single-family home sold was $2,600,000 and the lowest price was $205,000, according to the local multiple listing service, MLS Property Information Network, Inc. Most single-family home sales were for between $350,000 and $800,000. The median price of a single-family house was $537,500 in 2015, a 4.4 percent increase from $515,000 in 2014, according to data compiled by the Massachusetts Association of Realtors (MAR). There were 196 homes sold in 2015, and homebuyers paid on average 95.3 percent of the original list price.
The median price of Newburyport condos in 2015 increased 13.6 percent to $374,900 compared to $330,000 in 2014, according to MAR data. There were 141 condominium units sold in 2015 compared to 163 units sold in 2014. Homebuyers paid on average 96.4 percent of the original list price for condos in 2015. The most expensive sale price for a condominium in Newburyport in 2015 was $905,000 and the least expensive was $98,000, MLS Property Information Network, Inc. reported. Most condominium sales were for between $250,000 and $600,000.
Although Newburyport is a scenic seaside city about 38 miles north from Boston's hustle and bustle, its Essex County location is convenient to many areas. Residents have local access to highways I-95 and I-495 and Route 1. Newburyport residents are just a fifteen-minute drive from New Hampshire and can commute to Boston in just under an hour. In addition, residents enjoy convenient access to points all over Boston's North Shore and Merrimack Valley. Newburyport is also home to an MBTA Commuter Rail station, which provides service to Boston, as well as cities and towns throughout Boston's North Shore.
Newburyport's public education system has a strong reputation. Newburyport Public School System, which is one of the oldest school systems in the nation, consists of three elementary schools, one middle school and one high school as well as the River Valley Charter School. Newburyport students score competitively on state standardized tests, and Newburyport High School was ranked as one of the best public high schools in the state by Boston Magazine in recent years, based on state standardized test scores and SAT scores, student-to-teacher ratios, graduation rate, and college enrollment. In addition to its public schools, Newburyport has three private schools that educate students through eighth grade: the Immaculate Conception School, the Newburyport Montessori School and the Inn Street Montessori School.
Great recreational venues are also plentiful in Newburyport. To begin with, there is an extensive boardwalk with greens spaces, brick plazas, memorials, and stunning waterfront views. Just a short distance away from the boardwalk, is a bustling downtown full of shops and restaurants. For those seeking more serene areas, Newburyport has many parks and outdoor sites. Its most popular outdoor venues include Maudslay State Park and Joppa Flats. Maudslay State Park offers 450 acres of pristine forest and plenty of trails for everything from horseback riding to cross country skiing. Joppa Flats is located at the gateway to Parker River National Wildlife Refuge and the Plum Island Estuary. It offers extensive wildlife observation and educational opportunities for all ages.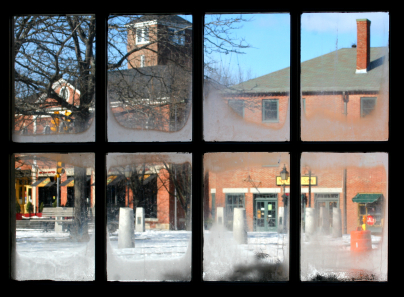 Newburyport is also home to many museums, including the Custom House Maritime Museum, the Cushing House Museum and Lowell's Boat Shop. The Custom House Maritime Museum, which was designed by the architect of the Washington Monument, focuses on preserving local maritime history as well as the history of the US Coast Guard, which began in Newburyport. The Cushing House Museum is a federalist period mansion that showcases artwork and furnishings from Newburyport's past. It also maintains a beautiful 19th century garden and carriage house. Lowell's Boat Shop, which is the birthplace of the fishing dory, is a working museum and is the nation's oldest continuously operating boat building business.
Aside from great museums and recreational venues, Newburyport residents have access to an active schedule of community activities for adults and youth. Newburyport Youth Services offers recreational activities and social services to children and their families and manages several youth activity centers. For adults Newburyport offers its Adult and Community Education Program, which sponsors fee-based courses in everything from boating to writing. The city also has many activities available at its Graf Ice Skating Rink, which hosts public skating, lessons and ice sports for all ages.
Aside from ongoing activities, Newburyport has many exciting annual events including farmers' markets, live concert series and art festivals. Among its most eagerly anticipated events is Yankee Homecoming. This week-long summer festival has been celebrating Newburyport heritage since 1957. It consists of over 200 events including art shows, road races, street fairs, fireworks, concerts, and an antique car parade. Newburyport has a local newspaper as well, the Daily News.
With so many activities and attractions as well as plenty of historic and natural scenery, Newburyport offers homebuyers the best of coastal New England living.