Although entirely different and unrelated parts of the home-buying process in Massachusetts, homebuyers sometimes confuse a home appraisal and a home inspection, and some would-be first-time homebuyers even think an inspection and appraisal are the same things.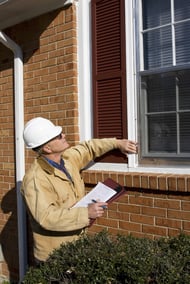 An appraisal and a home inspection are definitely not the same things. Many homebuyers wonder about the difference between a property appraisal and a home inspection and how each is used during the home-buying process.
An appraisal is a formal assessment of the value of a home or property. When you are seeking financing, the lender usually requires a licensed appraisal to ascertain the value of the property in order to make sure the loan amount does not exceed the value of the property being sold. In most instances, the homebuyer pays for the lender's appraisal, which typically costs between $450 and $600, more for a multi-family home.
A home inspection is an assessment of the systems and structural integrity of the property, and it's an opportunity to find any hidden problems with the home. Homebuyers should familiarize themselves with what home inspectors are not required to check before the inspection date. It's normally ordered by the homebuyer and paid for by the homebuyer at the time of inspection. The cost of the home inspection will vary by the inspector, size of the home, and type of property, but typically costs between $600 and $800.
An inspection is often written into an offer to purchase as a condition of the sale in Massachusetts. In New Hampshire, an inspection is written into the purchase and sale agreement as a condition of sale. Homebuyers should rarely waive a home inspection.