It's hard for experienced real estate professionals to imagine average U.S. mortgage interest rates have reached a new low, but it's true. The 30-year, fixed-rate mortgage loan dropped to an all-time low for the 14th time this year, according to Freddie Mac's weekly Primary Mortgage Market Survey.
The 30-year, fixed-rate mortgage loan interest rate averaged 2.71 percent, with an average 0.7 point, for the week ending December 3, 2020. It was the lowest rate in Freddie Mac's mortgage survey history, which dates back to 1971. The 30-year note averaged 2.72 percent the past two weeks and 3.68 percent during the same week in 2019.
"Unfortunately, the record low [home] supply combined with strong demand means home prices are rapidly escalating and eroding the benefits of the low mortgage rate environment.," Sam Khater, Freddie Mac's Chief Economist, said. Despite demand, Khater believes home sales cannot climb much higher due to the lack of residential real estate inventory.
One of the biggest obstacles to homeownership in Massachusetts, New Hampshire, and Rhode Island is the lack of residential real estate inventory.
In Massachusetts, October 2020 had the fewest number of single-family homes and condominiums for sale in October since the Massachusetts Association of Realtors began tracking inventory data in 2004.
Massachusetts single-family homes for sale plummeted 57.8 percent to 6,500 compared to 15,420 in October 2019. The number of condominiums on the market dropped 17.1 percent in October to 4,546 compared to 5,483 units for sale in October 2019.
New Hampshire single-family homes for sale dropped 58.5 percent to 2,164 compared to 5,216 in October 2019, the New Hampshire Association of Realtors reported last month. The number of condos on the market decreased 44.7 percent in October to 555 compared to 1,003 units for sale in October 2019.
Rhode Island single-family homes for sale fell 42.6 percent to 1,921 compared to 3,350 in October 2019, the Rhode Island Association of Realtors reported on November 19, 2020. Condominiums for sale dropped 24.4 percent in October to 560 compared to 741 units on the market in October 2019.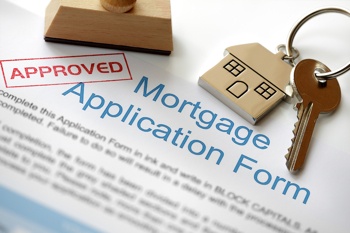 The Mortgage Bankers Association (MBA) reported in its Weekly Mortgage Applications Survey that mortgage applications to purchase increased for the week ending November 27, 2020. The seasonally adjusted "Purchase Index" rose 9 percent from the previous week. The unadjusted Purchase Index dropped 28 percent compared with the prior week, but applications to purchase jumped 28 percent compared to the same week in 2019.
"After adjusting for the Thanksgiving holiday, mortgage applications were mixed, with a jump in purchase applications and a decline in refinances," Joel Kan, MBA's Associate Vice President of Economic and Industry Forecasting, said. "Purchase activity continued to show impressive year-over-year gains, with both the conventional and government segments of the market posting another week of growth."
Kan added, "Purchase loan amounts continue to be significantly higher than their average over the past decade and hit $375,000 last week, the largest since the inception of MBA's survey in 1990. Housing demand remains strong, and despite extremely tight inventory and rising prices, home sales are running at their strongest pace in over a decade."
The 15-year, fixed-rate mortgage loan averaged 2.26 percent, with an average 0.6 point. The 15-year note, a popular choice for refinancing, averaged 2.68 percent the week before and 3.14 percent the same week last year.
The five-year, adjustable-rate mortgage (ARM) loan averaged 2.85 percent, with an average 0.3 point, down slightly from the previous week when it averaged 3.16 percent. The five-year ARM averaged 3.39 percent last year.