Average U.S. interest rates declined for the third consecutive week for the week ending May 16, 2019, according to Freddie Mac's weekly Primary Mortgage Market Survey.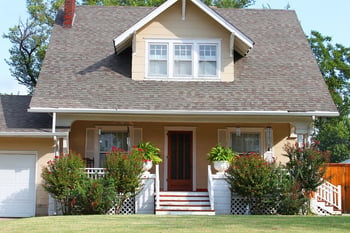 The 30-year, fixed-rate mortgage loan interest rates averaged 4.07 percent, with an average 0.5 point, compared to 4.10 percent the week before. During the same week in 2018, the 30-year note averaged 4.61 percent.
Average interest rates have remained below year-ago levels for 14 straight weeks. Average U.S. interest rates had risen above 5 percent in November 2018.
The Mortgage Bankers Association reported May 15, 2019, that the seasonally adjusted mortgage application "Purchase Index" dipped 1 percent from the previous week. The unadjusted Purchase Index also dropped 1 percent compared with the week before; however, purchase mortgage applications were 7 percent higher than the same week one year ago.
"Modestly weaker consumer spending and manufacturing data, along with continued jitters around trade policy, caused interest rates to decline throughout the yield curve," Sam Khater, Freddie Mac's chief economist, said. "While signals from the financial markets are flashing caution signs, the real economy remains on solid ground with steady job growth and five-decade low unemployment rates, which will drive up home sales this summer."
Interest rates for the 15-year, fixed-rate mortgage averaged 3.53 percent, with an average 0.4 point, down from 3.57 percent the week before. A year ago, the 15-year loan averaged 4.08 percent.
The five-year, adjustable-rate mortgage (ARM) averaged 3.66 percent, with an average 0.4 point, compared to the previous week when it averaged 3.63 percent. The five-year ARM averaged 3.82 percent during the same period last year.