The prevailing wisdom in the real estate industry has been that Millennials would prefer living in the city longer and iving in smaller, urban spaces than previous generations; however, a new study has found Millennials, as a whole, just want a big place in the suburbs like everyone else.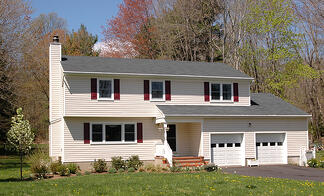 The National Association of Home Builders conducted a survey of 1,500 people born since 1977 that found 66 percent want to live in the suburbs, 24 percent in rural areas and 10 percent in city centers, the Wall Street Journal reported January 21, 2015.
The national survey of more than 1,500 people (born since 1977) found that 66 percent of Millennials want to live in the suburbs; 24 percent want to live in rural areas; and only 10 percent prefer to live in a city center. One Millennials want to live in the suburbs is for more space. Eighty-one percent surveyed said they wanted to three or more bedrooms in their home.
In Massachusetts communities outside Boston that have homes with more space and vibrant downtown areas are increasingly popular. In addition, suburban communities with easy access to Boston via public transportation are highly sought after.
The survey results only included Millennials who first answered that they bought a home within the past three years or intended to do so in the next three years. Massachusetts had the fewest first-time home buyers in 2014 in 12 years.