Massachusetts and federal laws have required the disclosure of lead paint for more than 20 years. Many homes built before 1978 have paint that contains high levels of lead from lead-based paint.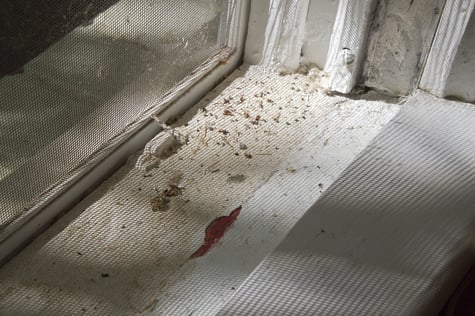 Lead from paint, paint chips, and paint dust can pose serious health hazards, if not taken care of properly. Home sellers have to disclose known information about lead-based paint before selling a house, and sales contracts must include a disclosure about lead-based paint. Homebuyers have up to 10 days to test for lead.
Massachusetts law requires the removal or proper covering of lead paint hazards in homes built before 1978 where any child under six years of age lives. Homeowners are responsible for complying with the law; however, a seller is not obligated to make a home lead safe before selling the property.
1. May a homebuyer fill out a blank lead paint disclosure?
No. The law requires the seller to complete the Property Transfer Lead Paint Notification Certification form as part of his or her disclosure obligation to a homebuyer. This form is an opportunity for the seller to tell the homebuyer what, if anything, he or she knows about lead paint in the home. The purchaser then acknowledges the information by initialing and signing the form. More often than not sellers state that they do not have any knowledge of lead paint. Signing a blank form and submitting it along with an offer does not meet the requirements of the law.
2. When should a homebuyer receive a lead paint disclosure?
A seller must provide the lead paint form to a homebuyer for properties built before 1978 before the buyer becomes obligated under a contract to purchase a home. If the seller is not sure the year a house or condominium was built, they should contact the local building department. Sellers should not use the lead paint form for homes built in 1978 or after as doing so might confuse homebuyers.
3. May a seller choose an offer waiving a lead paint inspection over an offer requesting an opportunity to test for lead?
The law is clear that a seller must provide a potential purchaser with an opportunity to conduct a lead inspection or risk assessment before the purchaser becomes obligated under a contract to purchase. With that said, a party selling housing may not offer or advertise a property as being available only to purchasers willing to waive their right to an inspection or risk assessment. A homebuyer is not required to conduct an lead inspection or risk assessment and may waive his or her rights. The purchaser is entitled to a 10-day period to arrange for and complete the inspection or risk assessment. If the purchaser chooses to have an inspection or risk assessment, the seller is not required to pay for the cost of the inspection or risk assessment. Typically a homebuyer will pay, but this point is negotiable.
4. What about a gut rehab?
If a property was built before 1978 but had a complete rehab in or after 1978, a seller must still provide the buyer with a lead paint form. In a 1998 Massachusetts court case, the court found a seller and real estate broker liable for stating that a home was "free of lead" after the completion of extensive renovations on the house. The makeover included taking down walls and ceilings, the removal of partitions, the installation of new plumbing and heating systems, the stripping and refurbishing of the woodwork, and the renovation of the fireplace. Even after all those renovations, there was lead paint present, and a child suffered from lead poisoning.
5. What about that vintage door or antique mantel?
Occasionally, in a home built in or after 1978, a seller will be aware of the presence of lead paint in some part of the house. Two examples are an antique mantle over the fireplace or an vintage front door. In such cases, the home built in or after 1978 does not require the lead paint disclosure form; however, the seller and real estate agents with knowledge of the presence of lead paint are required to disclose this information to a homebuyer.