Coveted Angie's List Super Service Award reflects Buyers Brokers Only LLC's consistently high level of customer service provided to its homebuyers
Haverhill, MA January 25, 2017 – Buyers Brokers Only, LLC has earned the home service industry's coveted Angie's List Super Service Award, reflecting an exemplary year of customer service to home-buying members of the local services marketplace and consumer review website in 2016.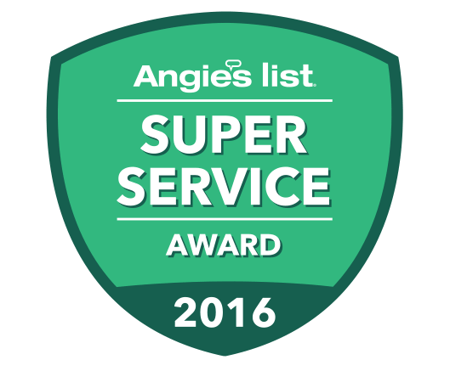 Earning the Super Service Award in 2016 is particularly significant because Angie's List experienced unprecedented member growth last year. More than 1.6 million members, many of whom were savvy consumers who researched the top service professionals, joined Angie's List after the company added a new, free membership tier. Because Angie's List continues to adhere to its review verification process, there has been no degradation of review quality and authenticity.
"Companies that can meet higher demands without missing a beat in their exemplary performance standards truly do stand apart from their peers," Angie's List Founder Angie Hicks said. "Only a fraction of the real estate companies in the Greater Boston market were able to do it."
Buyers Brokers Only, LLC, which is headquartered in Haverhill, Massachusetts and serves Greater Boston and Southern New Hampshire homebuyers, has previously won the Angie's List Super Service Award in 2010, 2012, 2013, 2014, and 2015.
"Ultimately, Buyers Brokers Only, LLC's success is measured by whether we provide a level of customer service that compels our homebuyer clients to take the time to tell other potential homebuyers about their experience," Richard Rosa, co-founder of Buyers Brokers Only, LLC, said. "Our sixth Super Service Award is an indication of the service we have provided in the past, and we are committed to continuously improving so that we can provide even better service to homebuyers in the future."
Angie's List Super Service Award 2016 winners have met strict eligibility requirements, which include an "A" rating in overall grade, recent grade, and review period grade. Super Service Award winners must also be in good standing with Angie's List, pass a background check and abide by Angie's List professional operational guidelines.
"We are so fortunate to do work that we love and to have great clients who are willing to tell their family, friends, co-workers and the world, through their Angie's List reviews, about Buyers Brokers Only and exclusive buyer agency," David Kres, co-founder of Buyers Brokers Only, LLC, said. "These reviews mean a lot to us. Most importantly, these reviews let us know how we are doing, and, of course, the reviews help potential home-buying clients find out about our exclusive buyer agent services."
Company ratings are updated daily on Angie's List as new, verified consumer reviews are submitted. Companies are graded on an A through F scale in areas ranging from price to professionalism to punctuality. Buyers Brokers Only, LLC always has maintained an "A" rating on Angie's List.
ABOUT BUYERS BROKERS ONLY, LLC: Buyers Brokers Only, LLC is an exclusive buyer agent real estate firm, which means it's buyer brokers are 100 percent loyal to homebuyers 100 percent of the time. Buyers Brokers Only, LLC never represents home sellers, thus avoiding conflicts of interest common in traditional real estate firms. With more than 25 exclusive buyer agents, Haverhill, MA-based Buyers Brokers Only is one of the largest exclusive buyer agent real estate brokerages in the United States.
ABOUT ANGIE'S LIST: Angie's List helps facilitate happy transactions between more than 4.5 million consumers nationwide and its collection of highly rated service providers in more than 720 categories of service, ranging from home improvement to health care to real estate agents. Built on a foundation of more than 10 million verified reviews of local service, Angie's List connects consumers directly to its online marketplace of services from member-reviewed providers and offers unique tools and support designed to improve the local service experience for both consumers and service professionals.