Buyers Brokers Only, LLC again has earned the coveted Angie's List Super Service Award, which demonstrates an exemplary year of service provided to home buyers in 2014. Real estate firm Buyers Brokers Only, LLC has earned the Super Service Award for 2010, 2012, 2013 and 2014, reflecting its consistently high level of customer service to Massachusetts and New Hampshire home buyers.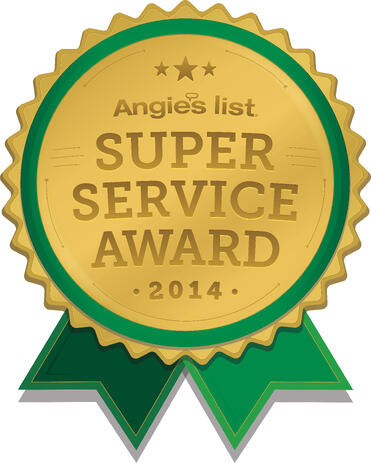 "Our entire business model is based on avoiding conflicts of interest and providing world-class customer service, so again earning the Angie's List Super Service Award means a lot to every exclusive buyer agent at Buyers Brokers Only, LLC," Richard Rosa, co-owner of Buyers Brokers Only, LLC said. "We also are fortunate and grateful to have so many wonderful clients that have shown their appreciation for our hard work, advice and customer service."
Angie's List Super Service Award 2014 winners have met strict eligibility requirements, which include an "A" rating in overall grade, an "A" rating in recent grades, and an "A" rating in review period grades. The most recent review period was from November 1, 2013 to October 31, 2014. The company also must be in good standing with Angie's List, pass a background check and abide by Angie's List operational guidelines.
"Only about 5 percent of the real estate companies in Greater Boston Area have performed so consistently well enough to earn our Super Service Award," said Angie's List Founder Angie Hicks. "It's a really high standard." Service company ratings are updated daily on Angie's List.
Companies are graded on an A through F scale in areas ranging from price to professionalism to punctuality.
"We are proud of our team of exclusive buyer agents who are dedicated to their home buyer clients," said David Kres, co-owner of Buyers Brokers Only, LLC. "Receiving this honor is a result of a team effort. Of course none of this would be possible without our great clients, so we owe them a big 'Thank you.'"
ABOUT ANGIE'S LIST: Angie's List helps facilitate happy transactions between nearly 3 million consumers nationwide and its collection of highly-rated service providers in 720 categories of service, ranging from home improvement to health care. Built on a foundation of authentic reviews of local service, Angie's List connects consumers directly to its online marketplace of services from member-reviewed providers, and offers unique tools and support designed to improve the local service experience for both consumers and service professionals.

ABOUT BUYERS BROKERS ONLY, LLC: Buyers Brokers Only is the largest exclusive buyer agent real estate firm in Massachusetts. Less than 1 percent of real estate agents can call themselves exclusive buyer agents. In addition to being exclusive buyer agents, every one of the real estate brokers at Buyers Brokers Only also is a licensed attorney, adding a level of professionalism that clients appreciate and rave about. Buyers Brokers Only's team of buyer brokers helps home buyers – never sellers – in Boston, the North Shore, the South Shore, Metrowest, Merrimack Valley, Southeastern Massachusetts, Central Massachusetts and Southern New Hampshire.