Massachusetts and New Hampshire Exclusive Buyer Agent Real Estate Firm Grows to One of the Largest in the United States
HAVERHILL, Mass., November 19, 2015 – Started by two attorneys in November 2005 with the desire to offer homebuyers 100 percent loyalty from their real estate buyer agents, Buyers Brokers Only, LLC has grown to be one of the largest exclusive buyer agent real estate brokerages in the United States.
Buyers Brokers Only, LLC provides exclusive buyer representation to homebuyers in Massachusetts and New Hampshire, with more than 20 buyer brokers helping homebuyers purchase more than 200 homes annually throughout the Greater Boston Area and Southern New Hampshire.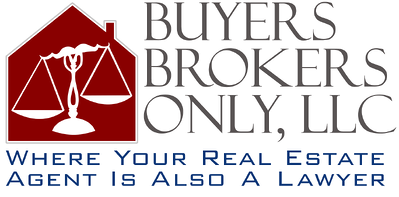 Besides only representing home buyers and not ever sellers, every buyer agent at Buyers Brokers Only is an attorney. Attorneys Richard Rosa and David Kres started Buyers Brokers Only in Haverhill, Mass. in November 2005 and three years later decided to only hire licensed attorneys to work for the company as buyer agents, so that homebuyers would have professional advocates in their corner throughout the home-buying process.
"When we started discussing the possibility of starting an exclusive buyer agency real estate brokerage 10 years ago, we certainly were not thinking about growing to more than 20 buyer agents and 200 transactions per year," Buyers Brokers Only co-founder Richard Rosa said. "Fast forward 10 years and our company has had the pleasure of providing more than 1,000 first-time and experienced homebuyers with objective advice about buying their homes."
Although all the real estate agents at Buyers Brokers Only are attorneys, Buyers Brokers Only is not a law firm and does not provide legal advice to their homebuyer clients; however, the company believes so strongly in the importance of home-buying consumers having a real estate lawyer in their corner that it provides a commission rebate after closing to help pay for the cost of an attorney.
"Only about 100 real estate professionals in Massachusetts – and even fewer in New Hampshire – can call themselves exclusive buyer agents," Buyers Brokers Only co-founder David Kres said. "We are proud of our dedication to homebuyers and our unique, buyer-focused business model, which avoids conflicts of interest common in traditional, seller-focused real estate brokerages."