Buyers Brokers Only, LLC wants to help local organizations in and around Haverhill, Massachusetts participate in the American Red Cross Holiday Mail for Heroes program by offering to collect holiday cards and mailing them to the American Red Cross for distribution to military members, veterans and their families.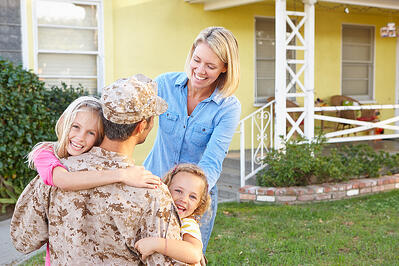 The Red Cross and Pitney Bowes, the program sponsor, have received and distributed more than 6.5 million cards for members of the U.S. Armed Forces, veterans and their families since the program began in 2006. Buyers Brokers Only, LLC has collected more than 300 cards since 2011.
"We understand that there are local organizations that might want to participate in the Holiday Mail for Heroes program, but do not have the resources to collect, pack and mail the cards," said Richard Rosa, co-owner of Buyers Brokers Only, LLC. "We're happy to help local organizations and schools and honored to bring some holiday joy to our brave American heroes."
Buyers Brokers Only, LLC encourages local schools and organizations to get involved by creating their own unique holiday cards. Cards do not need envelopes, and the American Red Cross asks that glitter not be used for the cards (full guidelines below). Also, be sure not to include any personal information besides a signature. All community members are welcome to be creative and have fun showing their appreciation for a military heroes.
The Red Cross also invites the public to share photos and videos of their card-signing efforts or their holiday greeting for troops by using the hash tag #HolidayMail on their Facebook, Twitter, Google+, Instagram and Vine accounts.
After the public creates and signs the cards and Buyers Brokers Only, LLC picks up and ships the cards to a special Holiday Mail for Heroes P.O. box, Pitney Bowes screens all cards for hazardous materials. Red Cross volunteers across the United States then sort and deliver the cards throughout the holiday season. Pitney Bowes also ships the cards at no charge to various locations.
Haverhill organizations that would like their cards collected and shipped to the designated Holiday Mail for Heroes post office box should contact Rich Rosa as soon as possible at rrosa @ buyersbrokersonly.com or 978-835-5906 to request a pick up and schedule a pick-up date and time that is on or before December 3, 2013. Cards also can be dropped off at Buyers Brokers Only, LLC (200 Merrimack Street, Suite 301, Haverhill, MA) Monday through Friday from 9 AM to 4 PM and after hours using the mail slot next to Buyers Brokers Only's office door.
Holiday Mail For Heroes Card Guidelines
Every card received will be screened for hazardous materials and then reviewed by Red Cross volunteers working around the country.
Please observe the following guidelines to ensure a quick reviewing process:
Ensure that all cards are signed.
Use generic salutations such as "Dear Service Member" or "Dear American Hero." Cards addressed to specific individuals cannot be delivered through this program.
Only cards are being accepted. Do not send or include letters.
Do not include email or home addresses on the cards: the program is not meant to foster pen pal relationships.
Do not include inserts of any kind, including photos: these items will be removed during the reviewing process.
Please refrain from choosing cards with glitter or using loose glitter as it can aggravate health issues of ill and injured warriors.
Each card does not need its own envelope, as envelopes will be removed from all cards before distribution.