Only 29 miles southeast of Boston, Marshfield is a town in Plymouth County on the South Shore of Massachusetts. Named for the picture-perfect salt marshes scattered through the town, Marshfield is known for its seashore and environmental beauty. The town's geography has created a unique environment; its salt water tidal marshes are home to many rare plant and animal species.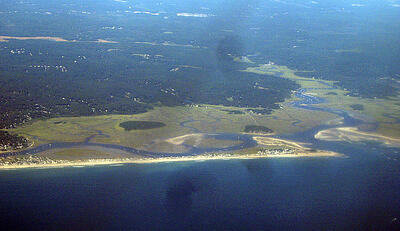 The town boasts five miles of public seashore, making its eight beaches popular destinations during the summer. It is also the site of several small forests and conservation areas, including the Daniel Webster Wildlife Sanctuary along the Green Harbor River and the North River Wildlife Sanctuary along Route 3A.
Marshfield is also known for its rich history and Pilgrim heritage; it was originally part of the "New Colony of New Plimoth in New England," established in 1620; however, evidence suggests that Native American peoples lived in the area as early as 10,000 B.C. Before the settlers came, an extensive network of Native American roads was already established, some of which are still in use today. More information, artifacts, and a museum can be found at the Marshfield Historical Society, which celebrated its 100th anniversary in 2013.
Although remnants of Marshfield's colonial and pre-colonial history are everywhere, the town began a revitalization of its downtown area in 2003. A new supermarket and a number of other businesses were opened and expanded. Commercial and community centers cater to the needs of permanent residents and vacationers, as the town's population of more than 25,000 inhabitants nearly doubles between Memorial Day and Labor Day.
Real estate options in Marshfield vary to accommodate the differing needs of residents. The town divides into eight smaller villages: Marshfield Center, Fieldston, Ocean Bluff, Rexhame, Brant Rock, Green Harbor, Marshfield Hills and North Marshfield, as well as the Seaview section of Marshfield. The median price of a home in Marshfield in 2013 was $372,000, up 6.2 percent from 2012. During 2013, the most expensive home sold in Marshfield was a $1,080,000. The median price of a condo in Marshfield was $360,000, down 2.5 percent from 2012. In 2013, condo prices ranged from $64,260 to $611,172. New residents can take advantage of the Marshfield Newcomers Club, a social club for all residents that gives special attention to welcoming new families.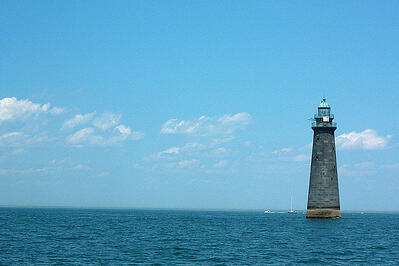 Marshfield is active throughout the year with events that attract visitors from neighboring cities and towns. The Marshfield Fair, one of the oldest agricultural fairs in the United States, takes place each summer. There is also live music, racing events, arts and craft fairs, and in December, holiday fairs. Families also enjoy the Marshfield Skate Park, as well as several parks that offer basketball and tennis courts, playgrounds, and a street hockey rink.
The community takes pride in the education and sports programs it offers its young people. The Marshfield Public School System is comprised of five elementary schools, Furnace Brook Middle School, and Marshfield High School. These schools feature after-school programs including fitness classes, leadership programs, sports, language classes, arts and crafts, and chess. The nearest college is Bridgewater State College, 20 miles to the west in Bridgewater, MA. No private or vocational schools are located in Marshfield, but the neighboring towns of Scituate and Duxbury have alternative educational offerings.
Marshfield is bordered by Massachusetts Bay to the east, Duxbury to the south, Pembroke to the west, and Norwell and Scituate to the north. The Pilgrims Highway (Route 3) meets Route 139, which runs through Marshfield, along with Route 3A.
Commuting into Boston for work or fun is simple with Marshfield's public transportation options. The town offers a daily bus service connecting with the MBTA station in Braintree and another bus connecting with South Station in Boston. The nearest train station is the Greenbush commuter rail station in Scituate. There is also a commuter ferry to Boston available in Hingham. The closest airport is Boston's Logan International Airport.