The median price for a single-family home in Massachusetts hit a record high in June 2017.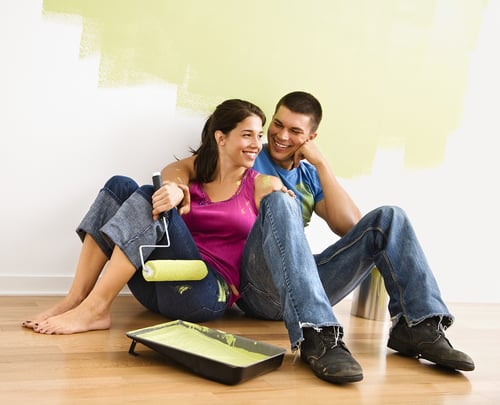 Both the Massachusetts Association of Realtors and The Warren Group, a publisher of real estate data, reported record-breaking home prices and sharp year-over-year price increases.
The Warren Group, which compiles data from the state's registries of deeds, reported July 25, 2017, a 6.2 percent increase in the median price of a single-family home in June to $395,000 compared to $372,000 in June 2016. June marked the 15th consecutive month of year-over-year median price increases and the second straight month of record-breaking prices. Through the first six months of 2017, the median home price increased 6.3 percent to $360,000.
The median condo price increased 3.6 percent to $357,500. Through June, condominium prices increased 5.6 percent.
There were 7,472 single-family houses sold in June, edging out the 7,396 home sales in June 2016, a 1 percent increase, according to The Warren Group. June 2017 was the highest sales total since June 2004. From January through June, the number of homes closed increased 0.7 percent.
The number of condominiums sold increased 5.6 percent to 3,007 from 2,848 condo units closed in June 2016. Condo sales increased 7.5 percent to 11,500 through June compared to 10,699 during the same six-month period in 2016.
"The rise in median price and total sales will surprise nobody, considering the trajectory that these statistics have been on all year." Timothy Warren, CEO of The Warren Group, said. "However, the fact that the median [price] is just a hair under $400,000 is unprecedented, and perhaps worrisome. The growth in the number of home sales has slowed due to the fact that so few homes are for sale. Prices are being driven up, but are they sustainable?"
The Massachusetts Association of Realtors (MAR), which compiles its data from the multiple listing services around the state, reported a 7.9 percent increased in the median home price in June to $410,000 compared to $380,000 in June 2016. MAR stated a median price of $410,000 statewide is an all-time high.
MAR reported a 3.3 percent increase in condominium prices to $361,500.
Real estate inventory continued to shrink in June 2016. Single-family inventory declined for the 64th time in the last 65 months. Condominium inventory decreased for the 18th time in the last 19 months.
MAR Reported June 2017 Closed Sales:
| | | | |
| --- | --- | --- | --- |
| Single-Family | June 2017 | June 2016 | %Change |
| Sales | 6,614 | 6,948 | -4.8% |
| Median Price | $410,000 | $380,000 | +7.9% |
| | | | |
| --- | --- | --- | --- |
| Condominium | June 2017 | June 2016 | %Change |
| Sales | 2,594 | 2,749 | -5.6% |
| Median Price | $361,500 | $349,900 | +3.3% |
MAR June 2017 Inventory and Days on Market:
| | | | |
| --- | --- | --- | --- |
| Single-Family | June 2017 | June 2016 | %Change |
| Inventory | 13,973 | 20,660 | -32.4% |
| Months of Supply | 2.9 | 4.3 | -32.6% |
| Days on Market | 55 | 80 | -31.3% |
| New Listings | 7,904 | 8,529 | -7.3% |
| | | | |
| --- | --- | --- | --- |
| Condominium | June 2017 | June 2016 | %Change |
| Inventory | 3,820 | 5,300 | -27.9% |
| Months of Supply | 2.1 | 2.9 | -27.6% |
| Days on Market | 45 | 64 | -29.7% |
| New Listings | 2,863 | 2,852 | +0.4% |