Download this comprehensive guide to 103 home-buying terms for Massachusetts home buyers.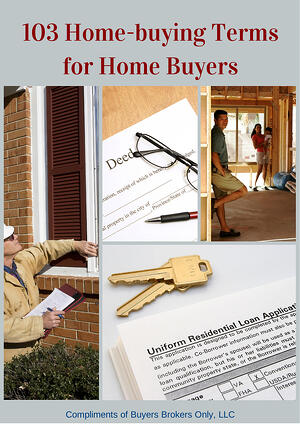 You'll learn important home-buying terms related to mortgage loans, real estate law and buying a single-family home or condominium. The following are just a few of the 103 home-buying terms.
Contingency
Lock-in Rate
Private Mortgage Insurance
Radon
Title Insurance
Just please fill out the form on this page to learn these important home-buying terms. Thank you.
---
"I feel very fortunate to have found Buyers Brokers Only and wouldn't hesitate to recommend BBO to anyone." - Jing D., Bought in Boston.
"After dealing with Buyers Brokers Only and knowing our agent was working for us and only us, I wonder why anyone would consider going without an exclusive buyer's agent." - Reve D. & Mark M., Bought in Winchester, MA.