U.S. mortgage interest rates have changed by only two basis points or less over a four-week period, according to Freddie Mac's Primary Mortgage Market Survey.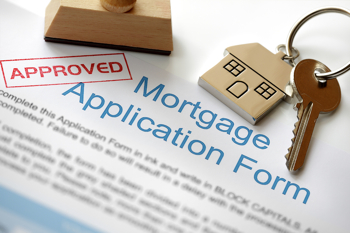 The 30-year, fixed rate mortgage loan averaged 4.16 percent, with an average 0.5 point, for the week ending February 23, 2017. Average interest rates were 4.15 percent the previous week, and the 30-year note averaged 3.62 percent during the same week last year.
"In a short week following Presidents Day, the 10-year Treasury yield fell about 8 basis points,"Sean Becketti, chief economist for Freddie Mac, said. "However, the 30-year mortgage rate rose 1 basis point to 4.16 percent. This week's survey once again displays the disconnect between mortgage rates and Treasury yields, a result of continued uncertainty."
The average 15-year, fixed rate home loan averaged 3.37 percent, with an average 0.5 point, up from 3.35 percent the previous week and 2.93 percent the previous year.
The 5-year, adjustable rate mortgage averaged 3.16 percent.